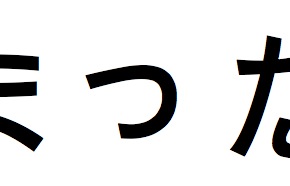 Tokyo Damage Report has a nice post taking a look at the 小さいつ and all its different roles. Very interesting stuff. He breaks it down into four categories. I'll switch them up a bit:
3. Contractions. Put two kanji together, and often the sound between the characters gets contracted. Uninteresting, as he notes.
4. Emphasis. Now we start to get interesting. People add an extra syllable into words like とても and よほど to emphasize them. In English we tend to draw out vowels for emphasis, but in Japanese they hover on that moment riiiiiight at the beginning of the consonant and then hit that fucker with a wicked staccato. This theory works in the next two sets.
1. Onomatopoeia/り. I'm not sure that these words sound exactly like their actions (Is it possible to "sound" like "looking very similar," which is what そっくり means? Although, maybe it is possible. Maybe the Japanese are just hyper-aware of the sounds of different actions. I guess they do have way more noises than English. Hmm…), but they are at least more aurally interesting than your average word. They also extend on the emphasis theory. The number of superlatives in the group is impressive. One I picked up from a friend is ごっつい, which I think means "huge." I wonder if there are any XっXり words that haven't been taken by meanings yet. Get 'em quick before some domain-name squatter can.
2. と. I believe all of the words in this category are adverbs, whereas the words in the り category can actually be verbs themselves. I guess that proves と is a nearly universal marker of adverb-ness? Again these are used to modify verbs and make them even more extreme.
I think the best way to get used to these is to not study them on their own; they almost always work with other verbs, and you should pick one or two for each pattern. Generally they only work with a very limited range of verbs anyway. さっぱり, for example, is used almost exclusively with 忘れる or 分からない, implying a complete blankness of mind.
The other trick is to figure out which ones work on their own (ばっちりです! そっくりです!) and which ones work with する (すっきりした! ).
Great stuff. My personal favorites are ばっちり (with uncomfortably dorky thumbs up), そっくり (I am ルパン) and こっそり (eating onigiri on the train).