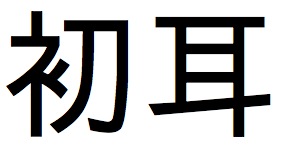 Short and simple today. 初耳 (はつみみ) is a nice quick way to say that you've heard something for the first time. Makes sense, right?
This:
それは初耳だ。
is 40% more efficient than this:
それを聞いたのは初めてだ。
And 初めて聞いた (the pattern I always used that now makes me think of an Eastern-European-accented "First time I hear this!") I think should really only be used as a modifier, i.e. 初めて聞いたとき.