I was out in Futako Tamagawa walking around with my parents this past week, and I noticed this as we walked up to the entrance of the Garden Island annex of Takashimaya: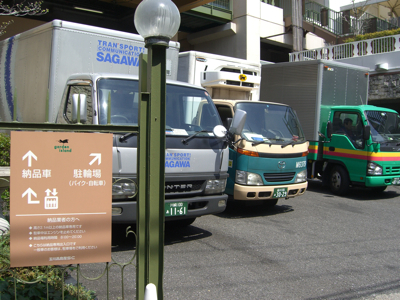 Yup, those are trucks parked in a special spot for 納品車 – vehicles making deliveries. Closer inspection reveals…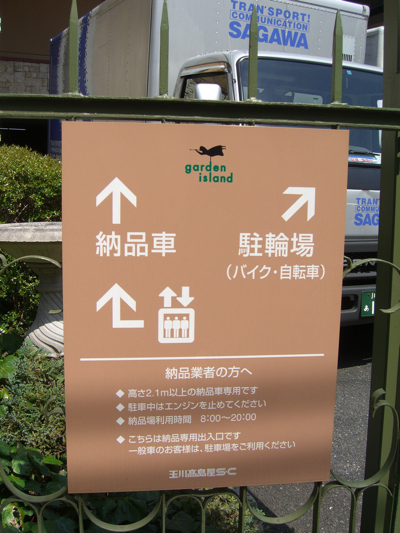 …that the regular parking lot is just over to the right.
This sign was interesting to me because it was the first time I've seen 納品 used for actual, physical deliveries. I'd used it often in the office, as I wrote when I introduced the compound, but it was always in regards to nebulous, digital deliveries. Very cool to see it out in the real world.