I've got an article on the Japan Times Bilingual page today about the Japanese translation of Facebook. I highly recommend switching your language over to Japanese to improve your recognition of the various loanwords and compounds that get used on the site. And definitely make sure to go in and add your 姓 and 名 into the settings so that your Japanese friends and coworkers can track you down.
Ideally, though, you have loads of Japanese friends who are also using Facebook – this is by far the best use of the site. These Japanese friends should be updating their statuses and commenting on things at a regular pace. I have a few who do so, but even with the small number, I've learned a couple of awesome words. Notably, まったり. The best part about Facebook is that you are learning in context: words get defined by pictures and comments.
For example, a friend posted this picture: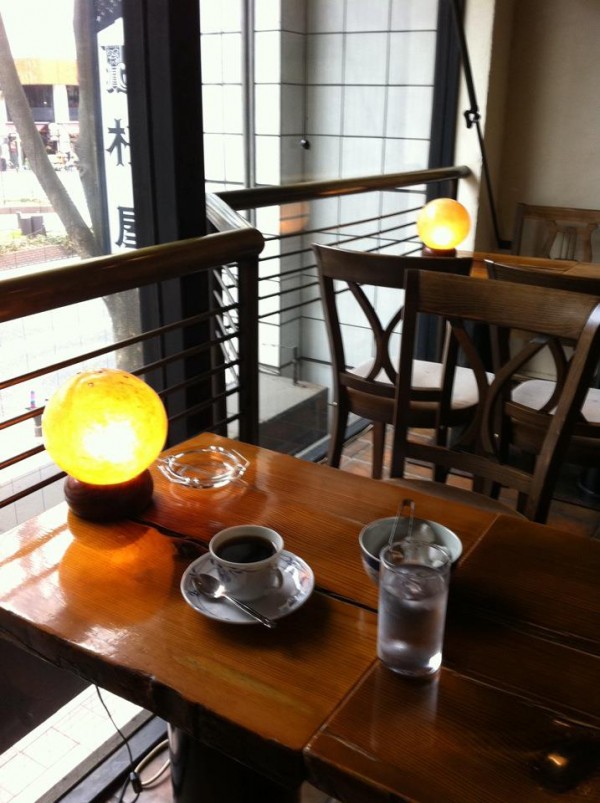 With the following comment: 今日は天気悪いから好きなカフェでまったり。
I could immediately approximate the meaning of まったり – what else are you going to do on a rainy day at a cafe with nothing but a cup of coffee? – but a week or so later, another friend posted this status update:
家でまったりテレビ鑑賞。BS-TBSが誇る最強の低予算コンテンツ「吉田類の酒場放浪記」。
想像以上のヒットぶりに乗じて…
The status went on, but you get the idea from the first sentence where まったり is used to modify the verb 鑑賞 (かんしょう, view) – it means to chill the fuck out. You can either just chill the fuck out at a café because the weather is bad or you can chill the fuck out and watch TV. In the first case, the する after まったり is dropped, and in the second case it's used as an adverb to modify 鑑賞.
The third syntax you can use is まったりした to modify a noun such as まったりした人, which reminds me of one of my favorite phrases from Cowboy Bebop: のんきなやつだな – that's one chilled out bastard.
(And on a Facebook sidenote, I hope that the translation of "Like" to いいね! effectively communicates to beginning students of the language that いい doesn't simply mean good and that 好き doesn't really mean "like.")