One of my roommates recently corrected the mikan peeling technique I introduced in this video. Apparently I was doing it upside down.
This little, green nub is so inviting: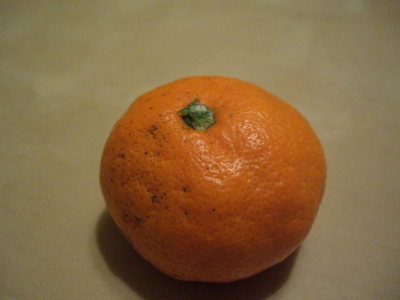 And when you flip it over it's deceivingly flat: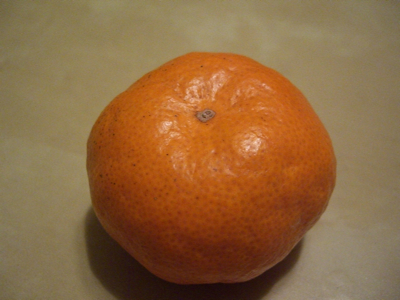 But when you open it: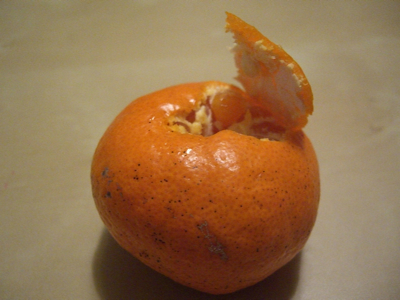 There's a surprising little space that you can sink you finger into: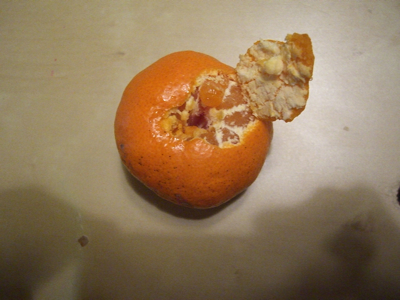 Then peel as normal. Ta da: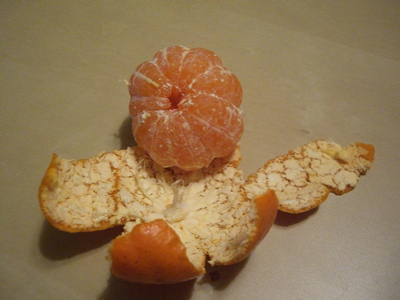 You can see the little piece of white stuff that goes through the center of the mikan and is attached to the green nub. It removes cleanly when you peel it this way. Nice.