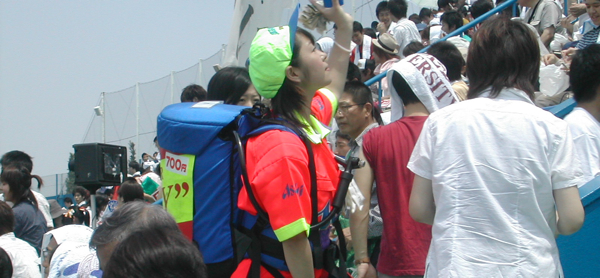 I've got some beer mini-synergies going on right now:
– I wrote a post over at Pulse about the beer salesgirls at baseball games in Japan. They do some seriously hard work!
– It's Japanese craft beer week over at 365 Beers! Drew will be reviewing some beer I sent him from Japan. He started with Yona Yona's Ao-oni IPA. He takes great photos and is endeavoring to drink a beer a day for an entire year.