I'm in the Japan Times today with a look at how to use Japanese travel guides to study the language while you're traveling in other countries: "Learn Japanese as you travel the world."
I wrote the blog post below over seven years ago. I intended to post it while I was traveling abroad in Europe, but the trip was canceled and I never made it. Somehow the post has remained drafted in WordPress despite once losing my entire site to Ukranian hackers (or something), so I thought I'd share it today.
I wish I would've had access to a larger selection of travel guides to choose from, and I'd really be more comfortable carrying around a paper copy, to be honest, but the 地球の歩き方 for London and the るるぶ for Paris have helped provide decent overviews for the cities, and I'll spend the next two weeks planning out the details of a new trip I'll be making to Europe in October!
I'll be in the following locations on the following dates, so holler if you're around and want to buy me a drink or something tasty to eat or to show me a cool museum:
October 6-7 – Brussels
October 7-10 Paris
October 10-13 London
October 13-15 Newcastle
October 15-17 Edinburgh
October 17-18 Dublin
And then I fly back home on October 19. I'm excited!
So enjoy the post below, and damn that final line feels incredibly prescient. :/
_____________________
If you can speak a bit of Japanese, it makes financial and educational sense to skip the English guidebooks and pick up a local one. Not only will it force you to learn a lot of Japanese, Japan has an enormous selection of guides to choose from (these people love to travel), and the books are about half to a third of the price of English language guidebooks sold in Japan. Lonely Planet and Roughguide will cost 2000-3500 yen, a significant markup compared to the prices back home. In comparison, the local ララチッタ series is only 1200 per volume. They have strategic walking tours in the front (with detailed maps), extended listings in the back, and great, high quality pictures throughout. I picked up a guide to Munich and one to London – the two places where I will most likely be on my own: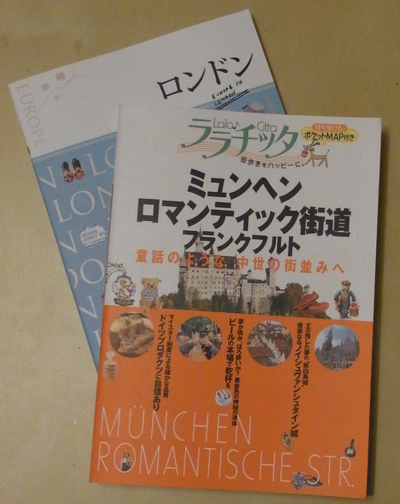 As you can see, the guidebook has pretty good coverage of the beer in Munich: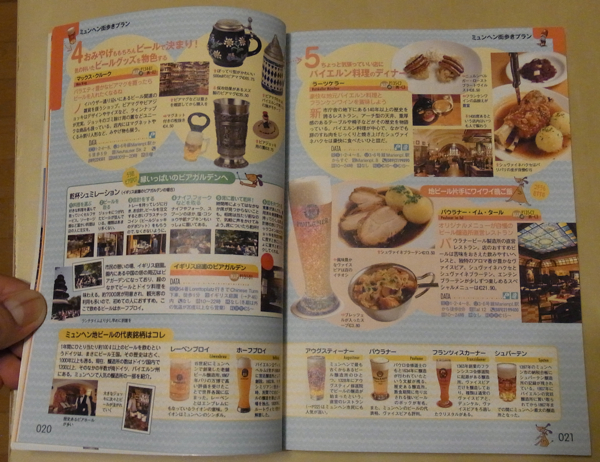 On the previous page there is a walking tour that goes 1) breakfast of white sausages and white beer, 2) Oktoberfest Museum, 3) lunch at Hofbrauhaus, 4) beer omiyage, 5) famous sausages and beer for dinner. No complaints from me.
All Japanese guidebooks come with the added benefit of helping you appear Japanese.