I have an article in a series new to the Japan Times this month, "Why Did You Leave Japan?": "Model mixes punk with fashion on the runways of New York."
A college friend introduced me to Tsubasa Watanabe when I visited New York in March, and we got to meet and talk at a coffee shop in the East Village. She has a vivid memory and lots of good stories to tell. Even after I got back to Chicago, she sent me several emails full of her experiences. Actually, the closing anecdote came from one of the last emails she sent me before the deadline. I thought it was a nice one.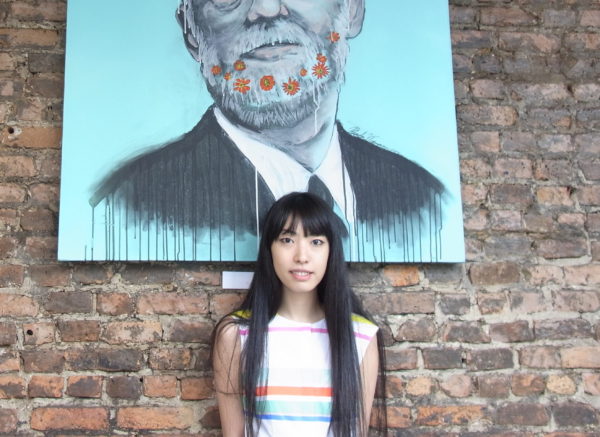 The Japan Times asks writers to collect some basic information in addition to the types of stuff you'd normally ask in a profile interview, including a 座右の銘 (zayū no mei, lit. "a nearby motto" i.e. a favorite saying).
When I asked Tsubasa, I was surprised how quickly she responded with 一心不乱 (isshin furan). She didn't hesitate at all. I had to have her write it out for me and confirm the meaning later, but I had a basic understanding after seeing the characters: one-heart, no-confusion. Wholeheartedly, single-mindedly, intensely focused.
This captures her spirit perfectly. She set herself on a path and has followed through with it. It will be interesting to see where her focus takes her from her. Find her in Project Runway All-Stars Season 6 and keep an ear out for her music. Check her out on Instagram at @tsubi.