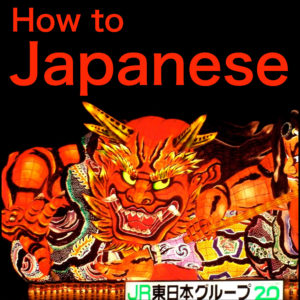 For me, podcasts are inextricably linked with Japan. I started listening to them while I was living there, way back when I had to manually drag episodes from iTunes over to my big, fat iPod.
I listened to them as I drove around Fukushima Prefecture to the elementary school where I taught and on the weekends to see friends and to travel around Tohoku. My mainstays back then were Bill Simmons' BS Report, the Penny Arcade guys (even though I wasn't really playing video games), Car Talk, and the NPR Sunday Puzzle.
It took me a while, but How to Japanese now has a serious podcast! Check out the trailer (S01E00).
I had a podcast misfire back when I was in grad school (and desperate to make something…anything), and I hope you don't spend too much time tracking it down because it was shite.
I've put more work into this (real) one. I'm planning to release the podcast in 10-episode seasons with the first season starting next week. The goal is much the same as this blog—be helpful. Help readers/listeners get used to Japanese and learn how others have had success living and working in Japan and with Japanese. I found 10 incredibly interesting guests who were very generous with their time and shared how they started translating, writing, editing, teaching English, studying, researching, lawyering, ramening, and making video games in Japan. I'm very excited to share their stories and advice.
So please subscribe and share! And if you have any questions, feel free to get in touch at howtojapanese at gmail dot com. I'd be glad to take language questions and any other Japan-related concerns.
All music in the podcast comes from the excellent おとわび.
You can find it on Apple Podcasts, Google Play Music, and Spotify.