In the newsletter this month, I took a look at 非外来語のカタカナ表記 (non-gairaigo katakana notation), which is a complicated way of saying "katakana used to write words that are normally written in kanji or hiragana." I found a very interesting paper on the phenomenon that's worth a read if you're interested.
The main idea is that the visual aspect of katakana can be used to provide extra-linguistic nuance to a sentence. I looked specifically at スミマセン, which is usually written as すみません.
This reminded me that there's an even more casual alternative: ずびばぜん (zubibazen). This is the way that すみません would be pronounced if you were sobbing profusely. Searching on Twitter is one of the best ways to find examples.
Like this mother who is apologizing for breaking a promise to not drink until after her son's sports festival at school.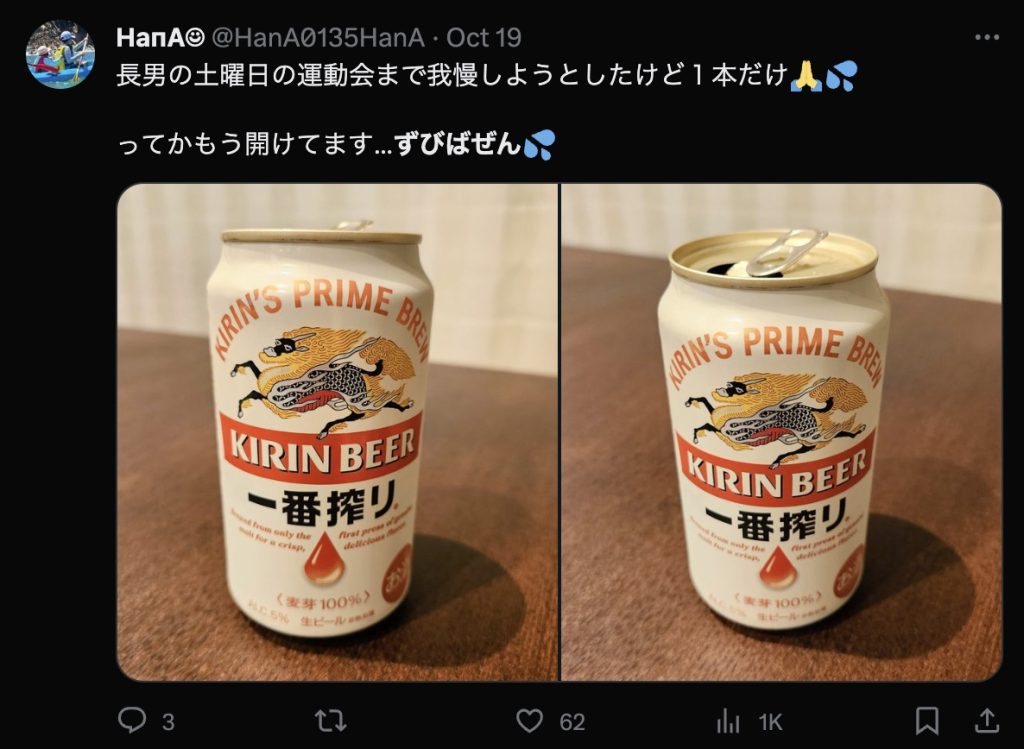 I spoke about this and more on the podcast this month. Give it a listen!