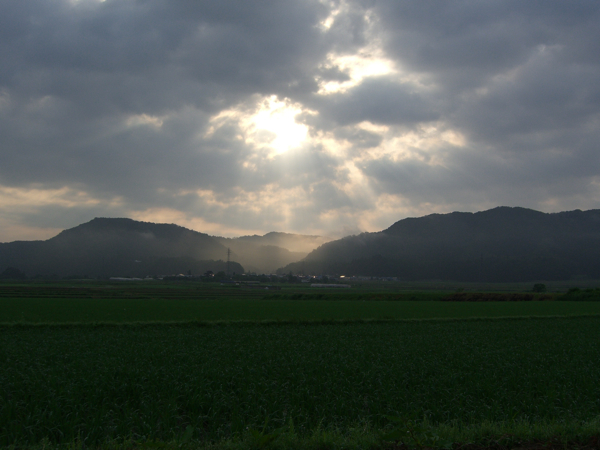 A month after I arrived in Japan on the JET Program, Hurricane Katrina hit my hometown New Orleans. I had been placed in Nishiaizu, Fukushima Prefecture, a small town of 8000 people nestled in the mountains on the northwestern edge of the prefecture. My supervisor told me it would probably be okay to go back to the U.S. and help out if I needed to, but what could I do? A good portion of the city was under water, and my family had already evacuated to Memphis. I stayed and watched from afar.
At night I drank beer, watched CNN, and wrote angry Livejournal posts wondering why the O'Brien family of journalists had exchanges like these on international television:
Soledad: Clearly something is burning off in the distance.
Miles: It's still burning. Clearly no sign of it being put out.
Clearly.
And now, nearly six years later, I find myself in the same position. I moved back to New Orleans last summer, so I've been forced to watch news from abroad and trace the paths of friends in Japan from Facebook status updates and Twitter feeds. Apparently, the journalists from outside are bad and the government response is slow, just like in New Orleans.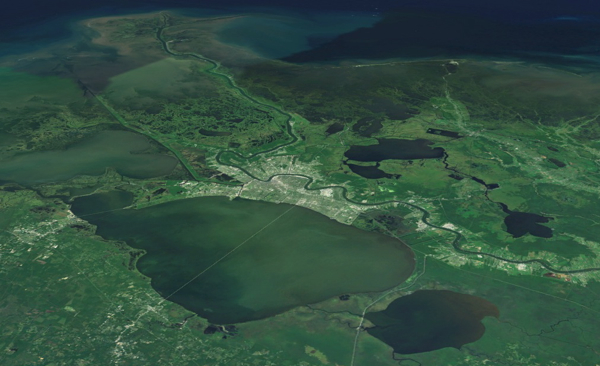 However, I'm confident that Japan will recover because I've realized that Japan is, secretly, just like New Orleans. They both pride themselves on the strangeness of their culture, they both eat really weird things, and they both love to drink beer outdoors. More importantly, they are both geographically exceptional; New Orleans was founded on the soft alluvial deposits of the Mississippi River Delta and Japan on the intersection of tectonic plates. If New Orleans can recover (and it has), then surely Japan can. Chin up, Japan.
The other reassuring part about being in New Orleans is that I'm in more of a position to help. Japan has a special place in its heart for New Orleans, as evidenced by the $44 million in aid it provided after Katrina. I don't think New Orleans will approach that amount, but we can certainly try.
A consortium of Japan groups here in town has banded together to create the NOLA Japan Quake Fund. We raised over $8000 during our first day online, and that was without the assistance of any events. There will be a number of events all over town, so please follow @NOLA4Japan to keep up with the latest information. I'll probably be broadcasting the information on my own feed as well.
Based on the response we've already had, we're hoping to raise a good chunk of change – something approaching $100,000 if not more. This isn't an impossibility. We already have many different groups who want to contribute to the fund. I'm involved with two in particular: Saturday, April 2 will be "Drink For Japan" at Avenue Pub, and on Sunday, April 10, Rock n Bowl will be hosting a celebration of prominent local bands that feature Japanese musicians – it's going to be an all-start lineup, so be on the lookout for more information.
Please spread this info as widely as possible, especially if you are in the New Orleans area.