Saturday, April 2, Avenue Pub hosted Jetaa NOLA and our guests who all came to Drink for Japan!
Polly at Avenue got in touch with me in March after I tweeted that I was going to meet with Jetaa about putting together a New Orleans-based earthquake relief fund. The NOLA Japan Quake Fund was established, and two weeks later we had an event thanks to her help and Jetaa volunteers.
Jetaa NOLA and Japan Club members helped man the doors and take tickets: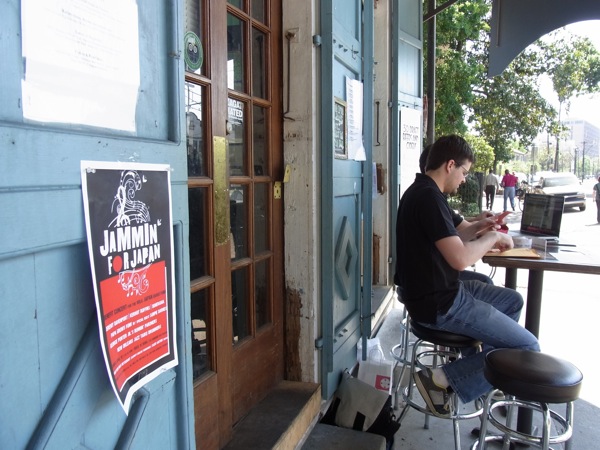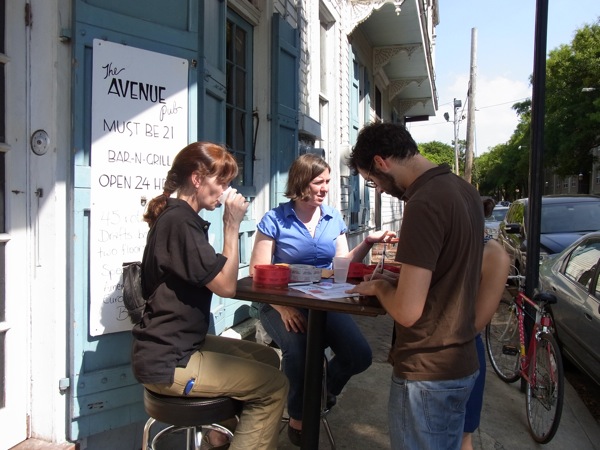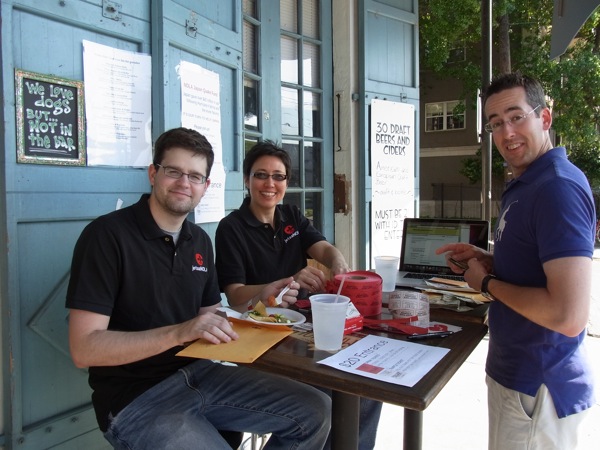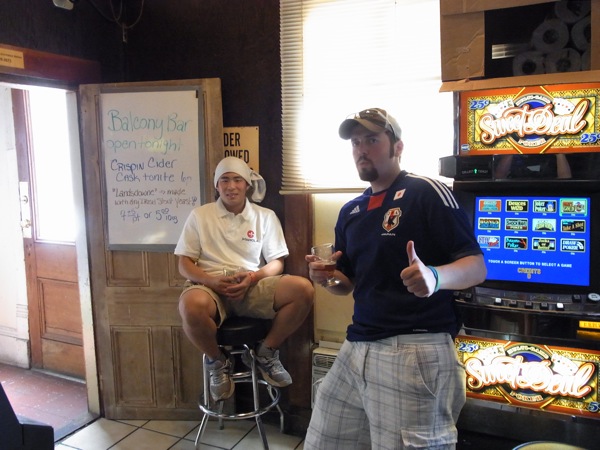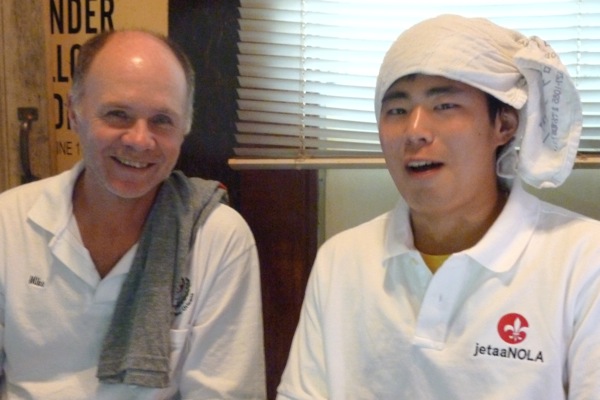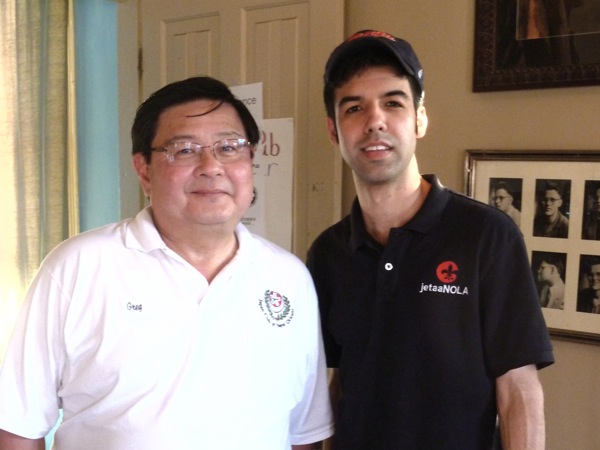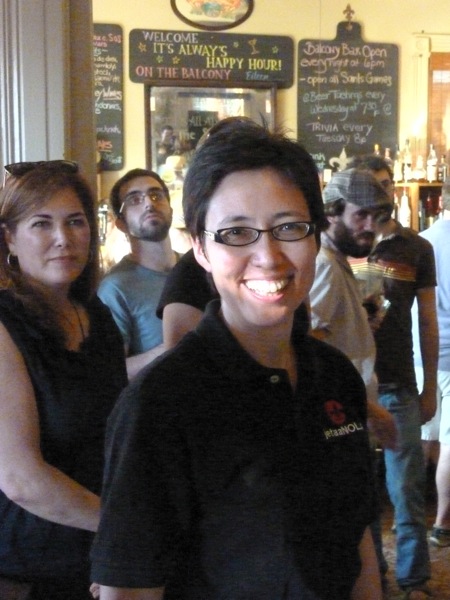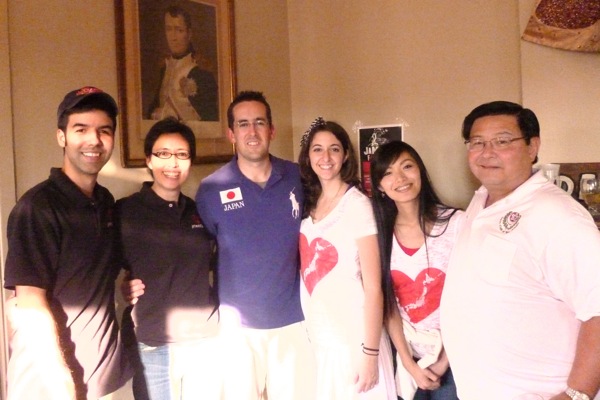 We also had great sponsors. Taqueria Corona donated guacamole, pico de gallo, and chips: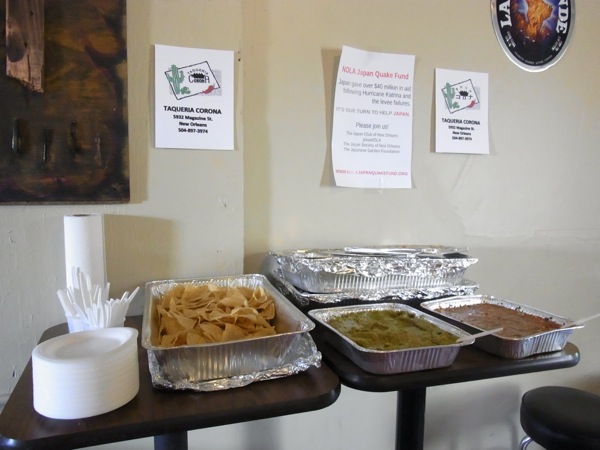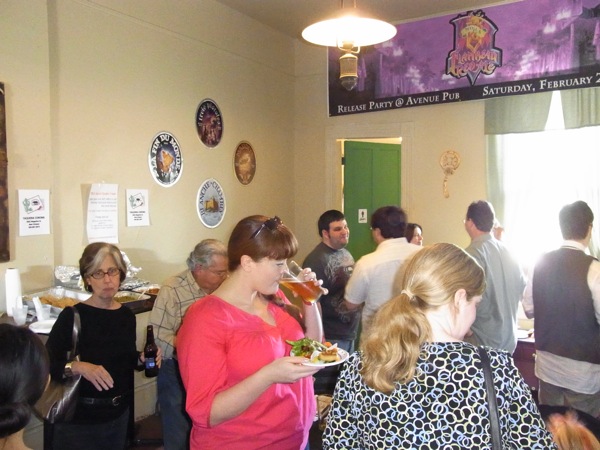 Santa Fe also donated food and people to help serve it. One of the guys from Santa Fe could speak some Japanese and was curious about JET.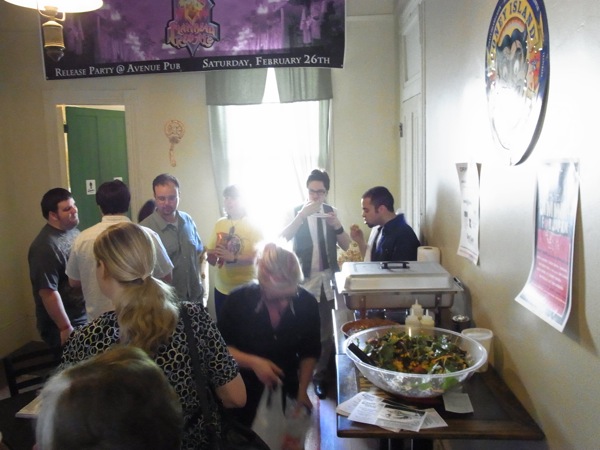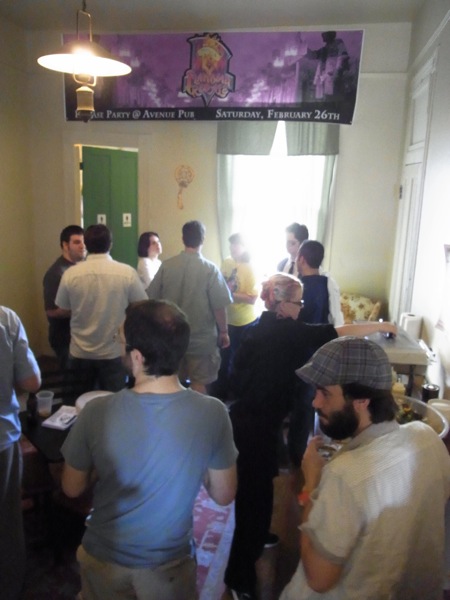 People started to show up right on time at 3pm, and pretty soon we had a nice crowd up in Avenue's balcony bar. Altogether we had over 100 people attend.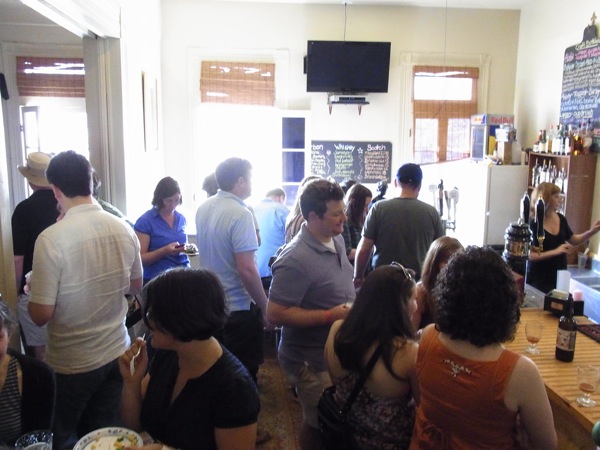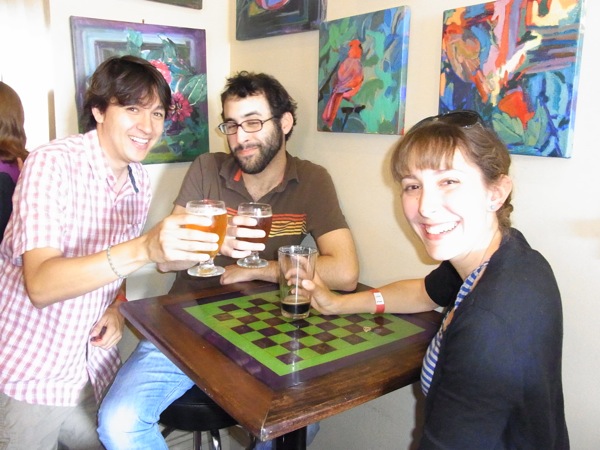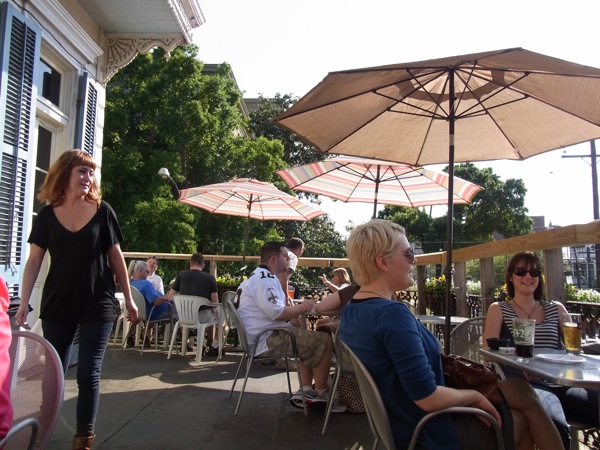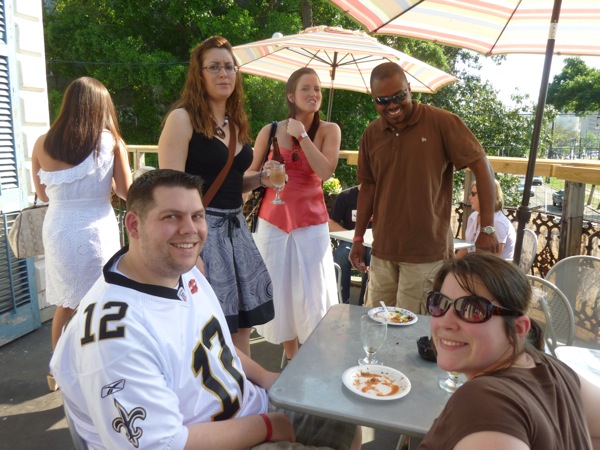 Together For Japan was in the house selling their T-shirts for the cause: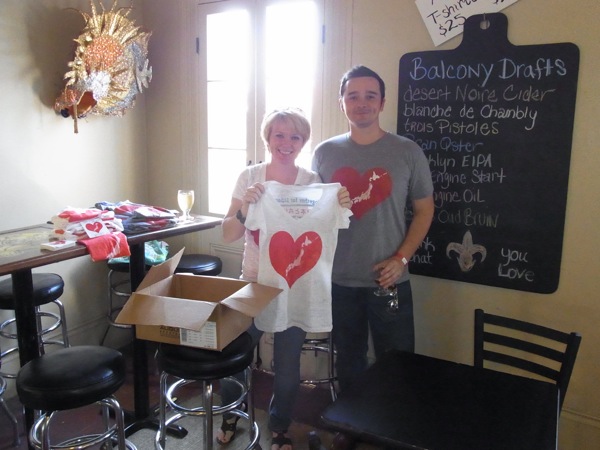 We sold raffle tickets and gave away some great prize packages thanks to Dirty Coast, Creole Creamery, Taqueria Corona, Bonerama, and Papa Grows Funk. And I can't forget to thank all our beer geeks: The prize packages all included some rare beer donated by Vasu, Dylan Lintern, Jeremy BeerBuddha Labadie, and myself. Vasu gave a quick rundown of the beers included in the prize packages: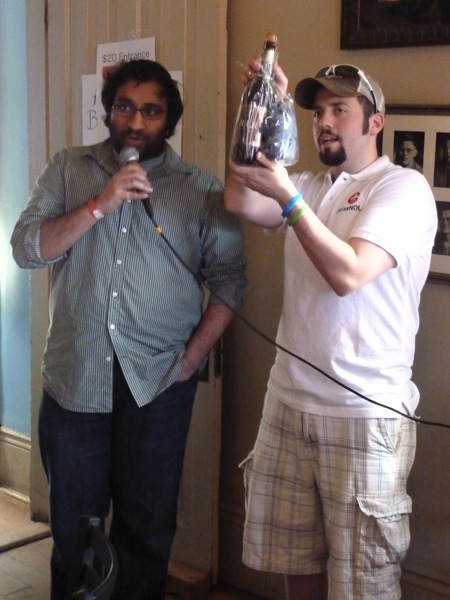 Doug Tassin (Fukushima '07-'10) was the MC for the raffle. Here are some of our winners: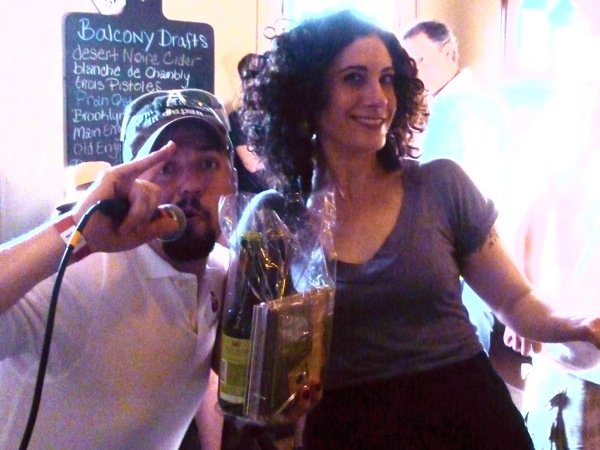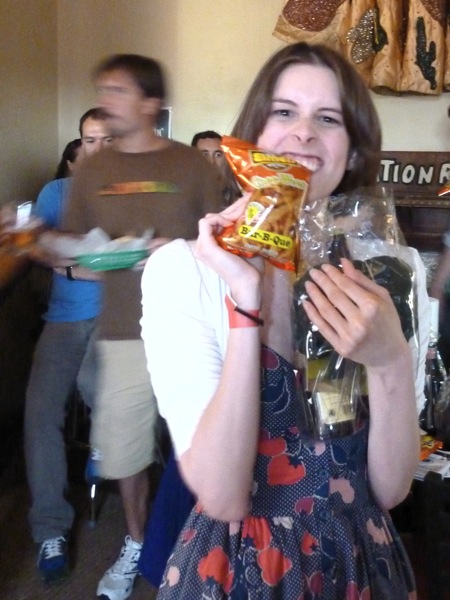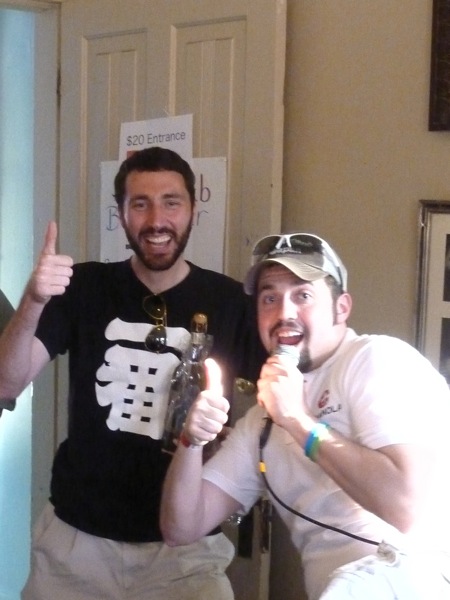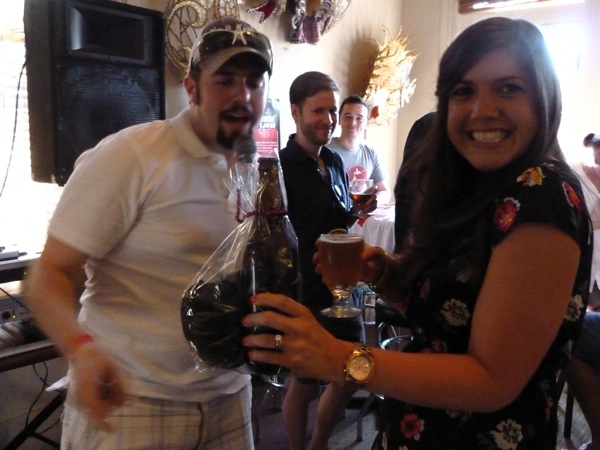 Altogether, we raised over $4743 plus some online donations!
I can't say enough about Polly and the staff at Avenue Pub. Polly was extremely generous and helpful – she volunteered to donate all sales during the event and the sales of Japanese beer for a full day. She also helped arrange donations from all of the local liquor/beer distributors – Crescent Crown, Glazer's, Shelton Brothers, Southern Eagle, and Abita – as well as food from Santa Fe, which just opened a new location across the street. The staff donated back $108 in tips that they made during the event, and they were very welcoming as always.
Talking with Polly and the staff, I got the sense that they felt the same way as Jetaa NOLA did: We did this not only because we have a connection to Japan, but also because it was the right thing to do. It goes beyond some philanthropic obligation to something greater.
The NOLA Japan Quake Fund has not chosen where the money will go yet, but I will be following the decision closely. I will share any information here, and I'm even hoping I can somehow follow the money trail and see exactly how we help.
If you have any photos from the event, please send them to me and I'll add them to this post. Thanks for drinking for Japan!