I have an article in The Japan Times today, this time about the passive tense in Japanese. After introducing a couple of phrases that helped me understand how the passive tense works in Japanese, I discuss Murakami's amazing sentence from his Mediterranean travel diary, which I examined during Murakami-palooza 2008. My translations then and now are slightly different. What do you think? The new one is a bit smoother.
I also talk about the awesome phrase やられた! as an example. I highly recommend using this exclamatory phrase as frequently as possible. It will earn laughs, especially in situations where you aren't really that やられたd.
If, however, this happens: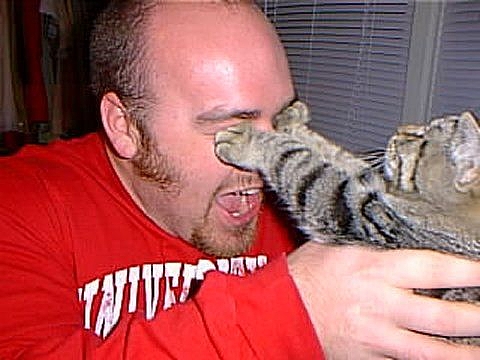 Then you have truly been やられたd. That image is one of the results of a Google Images search for やられた.