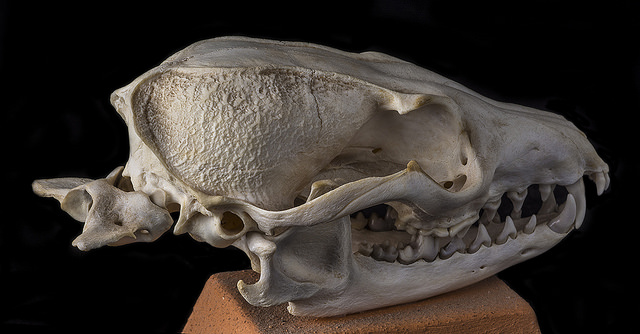 In Hard-boiled Wonderland the the End of the World Chapter 34 "Skulls," Boku treks through the snow to the Library after speaking briefly with the Colonel. He has coffee with the Librarian and confesses that he's decided to leave the Town with his shadow, despite the fact that he will miss her. He also admits he considered letting his shadow go but staying in this world, exiled to the Woods. Boku is surprised when the Librarian says she thinks she could put up with such an existence if she had mind, which startles Boku since it suggests she has the ability to believe—a sign of the presence of mind. They retreat to the stacks where Boku will attempt to read skulls and retrace some piece of her mind.
There are very few changes in this short chapter, and until I came to the very last line, I wasn't quite sure what I would write about. Here is my translation of the final exchange of the chapter:
「あなたは川の中に落ちた雨粒を選りわけようとしているのよ」

「いいかい、心というのは雨粒とは違う。それは空から降ってくるものじゃないし、他のものと見わけがつかないものじゃないんだ。もし君に僕を信じることができるんなら、僕を信じてくれ。僕は必ずそれをみつける。ここには何もかもがあるし、何もかもがない。そして僕は僕の求めているものをきっとみつけだすことができる」

「私の心をみつけて」しばらく後で彼女はそう言った。 (518)

"You realize you're trying to sort out raindrops that have fallen in a river."

"Listen, mind is different from raindrops. It doesn't fall from the sky, and it's not indistinguishable from other things. If you're able to believe in me, then believe. I will definitely find it. Everything is here, and nothing is here. And I will definitely be able to find what it is I want."

"Find my mind," she says, after a moment.
And here is Birnbaum's version. Check the final line:
"It is like looking for lost drops of rain in a river."

"You're wrong. The mind is not like raindrops. It does not fall from the skies, it does not lose itself among other things. If you believe in me at all, then believe this: I promise you I will find it. Everything depends on this."

"I believe you," she whispers after a moment. "Please find my mind." (352)
The edits in the penultimate paragraph are neither here nor there…I think they probably improve the translation, notably the use of the colon to link the two sentences.
But adding "I believe you" feels like a step too far! I think it improves the translation in that it makes it more dramatic, possibly even cinematic. It also takes the text one step further than Murakami does: It suggests she has the ability to believe, and thus that she has mind.
I wonder what Murakami was getting at with the 何もかもがあるし、何もかもがない。(Everything is here, and nothing is here.) I'm not totally happy with this translation. I think there's a way to render it more exciting yet not opt for "Everything depends on this." Is that what Murakami is suggesting?
Six chapters left…