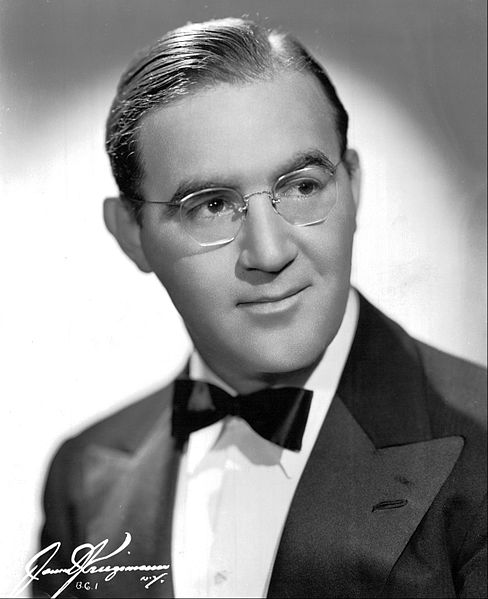 Well, it took me six months, but I'm back on the Murakami. Chapter 35 of Hard-boiled Wonderland and the End of the World "Nail Clippers, Butter Sauce, Iron Vase" is one of my favorite chapters in the novel. I wrote about some of the changes and why it's my favorite back in 2009 (!) during the second year of Murakami Fest.
In the chapter, Watashi wanders around the neighborhood near the library shopping and picks up the Librarian. They go to an Italian restaurant, gorge themselves, and then head back to her place to listen to music and have sex.
There are a lot of changes in this chapter. Most of the cuts that Birnbaum (or his editor) makes are inconsequential. Small pieces of dialogue or detail that can be eliminated to make the writing more concise and fluid. Even the ones I highlight in the post above aren't really that substantial, although I'd argue that there's really no reason to cut them. Birnbaum also adds a number of space breaks (three to be precise), which I have to admit are very effective at punctuating nice moments.
Murakami makes one small change from the original version to the Complete Works version, which I'll look at just because. Here's the original, which Birnbaum uses as the basis for his translation:
「サマセット・モームを新しい作家だなんていう人今どきあまりいないわよ」と彼女はワインのグラスを傾けながら言った。「ジュークボックスにベニー・グッドマンのレコードが入っていないのと同じよ」 (267)
And here's Birnbaum's translation:
"There aren't many people who'd consider Somerset Maugham new," she said, tipping back her glass. "The same as they don't put Benny Goodman in jukeboxes these days either." (358)
And the Complete Works edition:
「サマセット・モームを新しい作家だなんていう人今どきあまりいないわよ」と彼女はワインのグラスを傾けながら言った。 (526)

"There aren't many people who'd consider Somerset Maugham new," she said, tipping back her glass.
As you can see, he just cuts that last line. Very curious. Maybe he thought the Benny Goodman reference was off? Who knows. It seems very strange to read through a whole chapter and then cut a single sentence. Maybe Murakami was getting tired toward the end of edits on the Complete Works edition of HBW.
One of the more substantial cuts that Birnbaum makes in this chapter is when Watashi and the Librarian discuss the destruction of his apartment. Here's the official translation:
"It wouldn't have had anything to do with that unicorn business?" she asked.

"It did. But nobody'd bothered to ask me what I thought from the very beginning."

"And does that have something to do with your going away tomorrow?"

"Mm…yeah."

"You must have gotten yourself caught in a terrible mess."

"Its so complicated, I myself don't know what's what. Well, in my case, the simplest explanation is that I'm up to here in information warfare."

The waiter appeared suddenly with our fish and rice. (360)
As you'll see, the translation cuts a few sentences at the beginning of this passage and a large chunk of conversation:
「部屋の中でラグビーの試合やったってあんなに無茶苦茶にはならないわよ」

「そうだろうね」と私は言った。

「それはその一角獣の話に関連したことなの?」と彼女が訊いた。

「たぶんしていると思う」

「それはもう解決したの?」

「解決はしていない。少なくとも彼らにとっては解決していない」

「あなたにとっては解決したの?」

「しているとも言えるし、していないとも言える」と私は言った。「選択のしようがないから解決しているとも言えるし、自分で選択したわけじゃないから解決したことにはならないとも言える。何しろ今回の出来事に関しては僕の主体性というものはそもそもの最初から無視されてるんだ。アシカの水球チームに一人だけ人間がまじったみたいなものさ」

「それで明日からどこか遠く行っちゃうのね?」

「まあね」

「きっと複雑な事件にまきこまれているのね?」

「複雑すぎて僕にも何が何だかよくわからない。世界はどんどん複雑になっていく。核とか社会主義の分裂とかコンピューターの進化とか人工授精とかスパイ衛星とかロボトミーとかね。車の運転席のパネルだって何がどうなってるのかわかりゃしない。僕の場合は簡単に説明すれば情報戦争にまきこまれちまっているんだ。要するにコンピューターが自我を持ちはじめるまでのつなぎさ。まにあわせなんだ」

「コンピューターはいつか自我を持つようになるの?」

「たぶんね」と僕は言った。「そうすればコンピューターが自分でデータをスクランブルして計算するようになる。誰にも盗めない」

ウェイターがやってきて我々の前にすずきとリゾットを置いた。 (530-531)

"You could play a rugby game in your apartment and it wouldn't have gotten that messed up."

"Probably so," I said.

"Was it related to the unicorn stuff?" she asked.

"I think it might've been."

"Is it resolved?"

"It's not. At least it isn't to them."

"Is it for you?"

"It is and it isn't," I said. "There's no way for me to choose, so it is, and because I didn't choose, it won't be resolved. My individuality was ignored from the beginning with this affair. It's as if a single human was added to a sea lion water polo team."

"So tomorrow you're going far away?"

"Something like that."

"You've been wrapped up in a pretty complicated incident."

"Too complicated for me to understand. The world keeps getting more complicated. Nuclear weapons, the breakup of socialism, the evolution of computers, artificial insemination, spy satellites, lobotomies. It's impossible to even know what's going on with passenger side panels for cars. To put it simply, I've been caught up in the information war. Basically I'm a stopgap until computers have their own consciousness. A make-do."

"Computers will have their own consciousness?"

"Maybe," I said. "If they do, computers will be able to scramble the data themselves, and no one will be able to steal it."

The waiter came over and placed the sea bass and risotto in front of us.
None of these make a huge difference. It makes the whole thing more concise, clearly. I do like the idea that the narrator is a つなぎ (tsunagi, stopgap), literally a "connection" between the status quo now and the future in which his profession would be expendable (perhaps now?). That's something that Watashi has expressed elsewhere in the novel but not quite in this language.
Five chapters left!