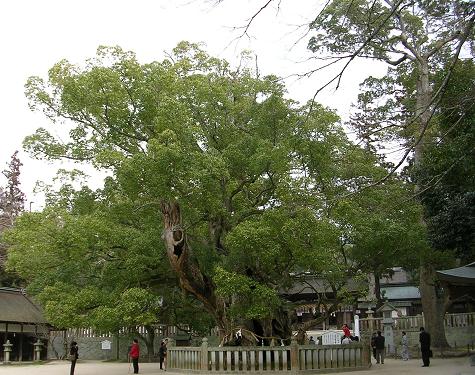 Final post for Chapter 21 "Bracelets, Ben Johnson, Devil," the final chapter of the first half of the novel.
As we've seen in Posts 1, 2, 3, and 4, this chapter is long and isolates Watashi and the Girl in Pink. Birnbaum's (or his editor's) cuts in translation simplify her as a character. They eliminate her interests in sex and eliminate some of Watashi's reaction to her as a sexual being. These might seem like excusable cuts—and many of them are, especially her "Bicycle Song"—but a scene cut near the end of the chapter helps put these seemingly light sections in context.
After the two of them sing to distract themselves, they make it to a plateau and continue onward. Watashi falls asleep, lured by the INKling trap, so they tie themselves together with rope. Watashi briefly goes back into his thoughts, but the Girl in Pink suggests they sing again and then, when Watashi rejects more songs (thankfully), that they have a conversation.
They decide to talk about rain, which leads to her character background: Her family all died in a car accident while she was in the hospital recovering from a heart operation. While she was in the hospital, she watched the birds on a camphor tree outside the window. Watching the birds made her sad.
Birnbaum's translation of her back story makes some cuts but captures almost everything. Here's how Birnbaum treats the subsequent passage, which has more cuts:
"It made you sad?"

"Because, like I said, there's go to be millions of trees in the world and millions of birds and millions of rainfalls. But I couldn't even figure one out, and I'd probably die that way. I just cried and cried, I felt so lonely. And that was the night my whole family got killed. Though they didn't tell me until much later."

"That must have been horrible."

"Well, it was the end of the world for me. Everything got so dark and lonely and miserable. Do you know what that feels like?"

"I can imagine," I said.

Her thoughts on rain occupied my thoughts. So much so I didn't notice that she'd stopped and I bumped into her, again. (220)
And here's how it looks in the Japanese:
「どうして?」

「たぶん世界が数えきれないほどの木と数えきれないほどの鳥と数えきれないほどの雨ふりに充ちているからよ。それなのに私にはたった一本のくすの木とたったひとつの雨ふりさえ理解することができないような気がしたの。永遠にね。たった一本のくすの木とたったひとつの雨ふりさえ理解できないまま、年をとって死んでいくんじゃないかってね。そう思うと、私はどうしようもなく淋しくなって、一人で泣いたの。泣きながら、誰かにしっかりと抱きしめてほしいと思ったの。でも抱きしめてくれる人なんて誰もいなかった。

それで私はひとりぼっちで、ベッドの上でずっと泣いていたの。

そのうちに日が暮れて、あたりが暗くなり、鳥たちの姿も見えなくなてしまったわ。だから私には雨が降っているのかどうか、たしかめることもできなくなってしまったの。その夕方に私の家族はみんな死んでしまったわ。私がそれを知らされたのはずっとあとのことだったけれどね」

「知らされたときは辛かっただろうね」

「よく覚えてないわ。そのときは何も感じなかったんじゃないかっていう気がするの。覚えているのは、私がその秋の雨ふりの夕暮に誰にも抱きしめてもらえなかったということだけ。それはまるで—私にとっての世界の終わりのようなものだったのよ。暗くてつらくてさびしくてたまらなく誰かに抱きしめてほしいときに、まわりに誰も自分を抱きしめてくれる人がいないというのがどういうことなのか、あなたにはわかる?」

「わかると思う」と私は言った。

「あなたは愛する人をなくしたことがある?」

「何度かね」

「それで今はひとりぼっちなのね?」

「そうでもないさ」とベルトに結んだナイロンのロープを指でしごきながら私は言った。「この世界では誰もひとりぼっちになることなんてできない。みんなどこかで少しずつつながってるんだ。雨も降るし、鳥も鳴く。腹も切られるし、暗闇の中で女の子とキスすることもある」

「でも愛というものがなければ、世界は存在しないのと同じよ」と太った娘は言った。「愛がなければ、そんな世界は窓の外をとおりすぎていく風と同じよ。手を触れることもできなければ、匂いをかぐこともできないのよ。どれだけ沢山の女の子をお金で買っても、どれだけ沢山のゆきずりの女の子と寝ても、そんなのは本当のことじゃないわ。誰もしっかりとあなたの体を抱きしめてはくれないわ」

「そんなにしょっちゅう女の子を買ったり、ゆきずりで寝てるわけじゃないさ」と私は抗議した。

「同じことよ」と彼女は言った。

まあそうかもしれない、と私は思った。誰かが私の体をしっかりと抱きしめてくれるわけではないのだ。私も誰かの体をしっかりと抱きしめるわけではない。そんな風に私は年をとりつづけているのだ。海底の岩にはりついたなまこのように、私はひとりぼっちで年をとりつづけるのだ。

私はぼんやりと考えごとをしながら歩いていたせいで、前を行く彼女が立ち止まったのにきがつかず、そのやわらかい背中にぶつかってしまった。(314-316)

"Why (did it make you sad)?"

"Probably because the world is full of countless trees and countless birds and countless rainy days, but I felt like I couldn't even understand a single tree and a single rainy day. And I never would. Like I'd die without being able to understand a single camphor tree and a single rainy day. When I thought about that, I couldn't help feeling incredibly sad, so I cried by myself. And while I cried, the whole time I kept wanting someone to hold me. But there was no one to hold me.

"So I just cried there on the (hospital) bed, all by myself.

"Eventually the sun set, everything got dark, and I couldn't see the birds anymore. So I wasn't able to tell whether it was still raining or not anymore. That night my whole family died. I wasn't told until much later, though."

"It must've been tough when they told you."

"I don't really remember. I probably didn't feel anything when they told me. The only thing I remember is not having anyone to hold me on that rainy Autumn evening. It was like—the end of the world for me. Do you know what that's like? To be incredibly sad, in pain, in the dark and to want someone to hold you but not to have anyone around to hold you?"

"I think I understand," I said.

"Have you ever lost someone you loved?"

"Several times."

"And now you're lonely?"

"Not really," I said as I drew the nylon rope connected to my belt through my fingers. "No one in this world can ever be lonely. Everything is connected somewhere in some slight way. Rain will fall and birds will sing. You might get your stomach cut, but sometimes you get to kiss girls in the dark."

"But if there's no love, that's the same as the world not existing," the plump girl said. "If you don't have love, the world is just wind passing outside of a window: You can't touch it or smell it. No matter how many girls you buy and how many girls you sleep with casually, it's not real. None of them are going to hold you tightly."

"I don't buy girls or have casual sex all that often," I protested.

"It's still the same," she said.

I guess so, I thought. No one was going to hold me tightly. Nor was I going to hold anyone tightly. I would keep getting older just like that. I would keep getting older alone, like a sea cucumber stuck to the ocean floor.

I drifted off into my thoughts as I walked and didn't realize that the girl had stopped, so I ran right into her soft back.
Birnbaum (or his editor) has to cut part of this because BOHE already cut the makeout scene earlier in the chapter, which informs all the talk of "being held tightly."
The Girl in Pink's back story is pretty made-for-TV, but it makes her more compelling than she is without it, and this cut part in particular makes her seem much more human in all the scenes that were cut previously. I wouldn't be surprised if some of these ideas return in the second half of the novel (and get cut/trimmed there as well). Only one way to find out.