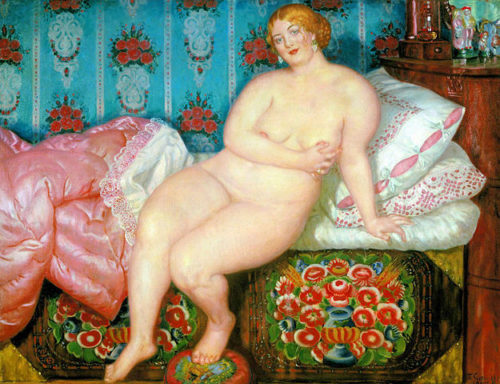 Hard-boiled Wonderland and the End of the World Chapter 31 "Fares, Police, Detergent" has many of Birnbaum's (or his editor's) usual cuts:
– Section- and chapter-ends are often pared down to end on a better line of dialogue, a more dramatic action, or a more wry tone.
– Parts that could be considered excess or unnecessary are cut back.
– Sexy and questionable bits are cut.
This chapter has a huge amount of this final cut, which we have seen a couple times previously.
In this chapter, Watashi and the Girl in Pink make their way back into the city through the subway, have a snack at a grocery store sandwich stand, and then clean up at his apartment. The sexy parts start when they are waiting for their food and they share an abandoned newspaper. Here is Birnbaum's translation:
The girl claimed the back pages. Some seedy article which addressed the question "Is Swallowing Semen Good for the Complexion?"

"Do you like having your semen swallowed?" the girl wanted to know. (323)
The original Japanese version goes on at greater length. My translation follows:
娘がいちばん手前のページを見たいと言ったので、私はそのページをとって渡した。彼女が読みたかったのは「精液を飲むとお肌の美容になる?」という記事らしかった。その下には「檻に入れられて犯された私」という読物記事が載っていた。檻に入れた女をどうやって犯すのか私には想像できなかった。きっとそれなりの上手いやり方があるのだろう。しかしいずれにしてもかなり面倒な作業に違いない。私にはとてもできない。

「ねえ、精液を飲まれるのって好き?」と娘が私に訊ねた。(469)

The girl said she wanted to read the back pages, so I took them out and handed them to her. She seemed to want to read an article titled "Does swallowing semen make your skin more beautiful?" Beneath it was an article titled "I was trapped in a cage and forced to have sex." I had trouble imagining how exactly you would go about having sex with a woman in a cage. There must be some sort of clever way to go about it. But it would require a good bit of effort. Nothing I could ever manage.

"Hey, do you like having your semen swallowed?" the girl asked.
This cut seems understandable. Murakami is going for a joke, and I don't think it's all that successful. I guess it's a little funny in a kind of Seinfeld-esque way? But the text isn't diminished by its absence.
The subsequent sexy cut feels designed to make Watashi seem like less of a perv. After they make it to his apartment, Watashi draws a bath. Here is Birnbaum's version:
I suggested that the chubby girl bathe first. While she was in the tub, I changed into some salvaged clothes and plopped down on what had been my bed." (325)
Short and simple. There is a huge cut within this. The Japanese and my translation:
湯がたまると私は彼女に先に風呂に入るようにと言った。娘は本のページにしおりを入れてベッドから下り、台所でするすると服を脱いだ。服の脱ぎ方があまりにも自然だったので、私はベッドに腰をかけたまま彼女の裸をぼんやりと眺めた。彼女の体は子供のような大人のような妙な体つきだった。普通の人間の体にまんべんなくゼリーを塗ったように白いやわらかそうな肉がたっぷりと付着していた。それはとても均整のとれた太り方だったので、よく気をつけていないと彼女が太っているという事実をふと忘れてしまいそうなくらいだった。腕も太腿も首も腹のまわりも見事にふくらんでいて、鯨のようにつるつるとしていた。体の大きさに比べて乳房はそれほど大きくはなくほどほどにまとまりのある形をしていたし、お尻の肉もきちんと上にあがっていた。

「私の体、悪くないでしょう?」と台所から娘が私の方に向って言った。

「悪くないよ」と私は答えた。

「ここまで肉をつけるのは大変だったのよ。ごはんだっていっぱい食べなくちゃならないし、ケーキだとか油ものだとか」と彼女は言った。

私は黙って肯いた。

彼女が風呂に入っているあいだに私はシャツと濡れたズボンを脱いで残っていた服に着替え、ベッドに寝転んでこれから何をしようかと考えた。 (473-473)

As the tub filled, I told the girl to take the first bath. She put a bookmark in the pages of the book, got off the bed, and fluidly took off her clothes in the kitchen. The way she removed them was so natural that I remained there sitting on the bed, idly watching her nude figure. Her body had a strange build that seemed part child, part adult. There was a large amount of soft-looking white flesh stuck to her, as though someone had taken a normal person's body and plastered it uniformly with some kind of jelly. It was all so incredibly balanced that unless you were paying close attention you would almost forget the fact that she was fat. The areas around her arms, thighs, and belly were also wonderfully full and taut like a whale. Her breasts were moderate bulges, not all that large compared with the rest of her body, and the flesh on her butt stuck out sharply.

"My body isn't bad, right?" she said in my direction from the kitchen.

"Not bad," I responded.

"It took a lot of work to put on this much flesh, you know," she said. "I had to eat a ton of all sorts of food. Cake and fatty foods, all sorts."

I nodded silently.

While she was in the bath, I took off the wet shirt and pants I was wearing, changed into my remaining clothes, lay down in the bed, and thought about what to do next.
It's a little weird that Watashi is staring at this seventeen-year-old girl and enjoying it. But I guess it's a little prudish to cut it. The girl does have a very erotic feel, even in translation, so it doesn't lose too much, other than a small amount of direct explicitness. I wonder if editors demanded that it be cut or Birnbaum himself made the suggestion.
The final sexy cut, however, is the most extreme. Here is Birnbaum's translation:
I popped open my eyes and rubbed my face between my hands. It was like rubbing someone else's face. The spot on my neck where the leech had attached itself still stung.

"When are you going back for your grandfather?" I asked. (328)
You'd never notice anything without looking at the original. Here's the Japanese and my version:
私は目をあけて、両手で顔をこすった。久しぶりに顔を洗って髭を剃ったせいで、顔の皮膚は乾燥した太鼓の皮のようにこわばっていた。まるで他人の顔をこすっているみたいだった。蛭に血を吸われた部分がひりひりと痛んだ。二匹の蛭はよほど沢山私の血を吸いとっていったようだった。

「ねえ」と娘が本をわきに置いて言った。「精液のことだけど、本当に飲んでほしくない?」

「今はね」と私は言った。

「そういう気分じゃないのね?」

「そう」

「私と寝たくもないのね?」

「今はね」

「私が太っているから嫌なの?」

「そんなことはない」と私は言った。「君の体はとても可愛いよ」

「じゃあどうして寝ないの?」

「わからない」と私は言った。「どうしてかはわからないけれど、今君とは寝るべきじゃないような気がするんだ」

「それは何か道徳上の理由によるのなの?あなたの生活倫理に反するとか?」

「生活倫理」と私は繰りかえした。不思議な響き方をすることばだった。私は天上を眺めながらそれについて少し考えてみた。

「いや、違うな、そういうものじゃない」と私は言った。「もっとべつのものだよ。本能とか直感とか、それに近いものだな。あるいは記憶の逆流に関係しているかもしれない。うまく説明することができない。僕自身は今すごく君と寝たいと思っているよ。でもその何かが僕を押しとどめてるんだ。今はその時期じゃないってね」

彼女は枕の上に肘をついて私の顔をじっと見ていた。

「嘘じゃなくて?」

「こういうことで嘘はつかない」

「本当にそう思うの?」

「そう感じるんだ」

「証明できる?」

「証明?」と私はびっくりして訊きかえあした。

「あなたが私と寝たがっているということについて、何か私が納得できるようなこと」

「勃起している」と私は言った。

「見せて」と娘は言った。

私は少し迷ったが、結局ズボンを下ろして見せてやることにした。これ以上の論争をするには私は疲れすぎていたし、それにどうせあと少ししかこの世界にはいないのだ。十七歳の女の子に勃起した健全なペニスを見せたからといって、それが重大な社会問題に発展するとも思えなかった。

「ふうん」と私の膨張したペニスを見ながら娘は言った。「それ触っていい?」

「駄目」と私は言った。「でもこれで証明になるんだろう?」

「そうね、まあいいわ」

私はズボンをあげてペニスをその中にしまった。窓の下を大型の貨物トラックがゆっくりと通りすぎていく音が聞こえた。

「君はいつおじいさんのところに戻るんだ?」と私は訊ねてみた。 (479-481)

I opened my eyes and rubbed my face with both hands. Because I'd shaved for the first time in so long, the skin on my face was dry and stiff like a drumhead. It felt like I was rubbing someone else's face entirely. The areas where the leeches had gotten me still hurt. It seemed like those two leeches had taken a good bit of blood out of me.

"Hey," the girl said and put the book by her side. "So, you really don't want me to swallow your semen?"

"Not at the moment," I said.

"You don't feel like it?"

"Yeah."

"And you don't want to sleep with me either?"

"Not at the moment."

"Is it because I'm fat?"

"Not at all," I said. "Your body is really nice."

"Then why won't you sleep with me?"

"I don't know," I said. "I don't know why, but I do feel like I shouldn't sleep with you right now."

"Is it for some moral reason? Does it go against your lifestyle ethics?"

"Lifestyle ethics," I repeated. The words had a strange ring to them. I stared up at the ceiling and thought about them for a moment. "No, that's not it," I said. "It's something else entirely. Instinct or intuition, something like that. Or maybe it has something to do with my memories receding. I can't explain it well. I actually really want to sleep with you right now. But that something is preventing me. It's telling me now's not the time for that."

She put her elbows on a pillow and stared at me.

"Are you lying to me?"

"I wouldn't lie about this kind of thing."

"That's what you really think?"

"That's what I feel."

"Can you prove it?"

"Prove it?" I repeated, a little taken aback.

"Something that can convince me that you want to sleep with me."

"I have a hard on," I said.

"Show me," she said.

I hesitated for a moment but in the end decided to drop my pants and show her. I was too tired to argue any further, and I didn't have much much time left in this world; I didn't think me showing a seventeen-year-old girl my healthy, erect penis would become some massive social issue.

"Hmm," she said as she looked at my engorged penis. "Can I touch it?"

"Nope," I said. "But this proves it, right?"

"Yeah, I guess that's fine."

I lifted my pants and stored my penis inside them. The sound of a large moving truck passing by slowly rumbled up from the window.

"When will you go back to your grandfather?" I asked.
Hey now! What a scene to cut. Nothing changes drastically without this scene, of course, but it does give the girl a good bit of sexual agency that isn't present in the translation. And it's funny! The dialogue is a great back and forth, very strong. Also, it's just a massive piece of text to remove, but as we've seen, this is how Murakami was translated at first.
This was a very exciting cut to find. We see deeper into Murakami's sense of humor, how these two characters feel about each other, and how Murakami constructs sexuality in his books. It also shows something about the translation/editorial process back in the early 90s. Compared to some of his more recent works, this would probably be considered very tame. But it was cut for one reason or another, whether taste or style.
I don't think we have many chapters left with the Girl in Pink. Watashi ends by taking her wet clothes to the laundromat to dry them. I don't remember exactly what happens when he returns, but I'll be curious to see if and how their sexual denouement is handled.