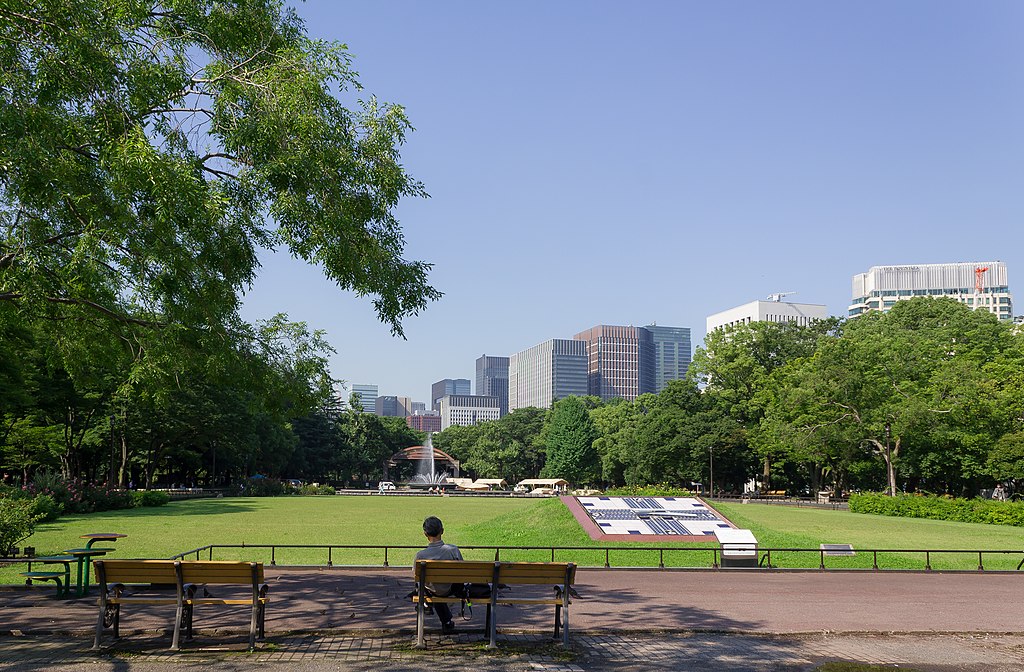 Murakami Fest 2018, Week 3! The PENULTIMATE chapter of Hard-boiled Wonderland and the End of the World.
Here are the previous fest posts:
Year One: Boobs, The Wind, Baseball, Lederhosen, Eels, Monkeys, and Doves
Year Two: Hotel Lobby Oysters, Condoms, Spinning Around and Around, 街・町, The Town and Its Uncertain Wall, A Short Piece on the Elephant that Crushes Heineken Cans
Year Three: "The Town and Its Uncertain Wall" – Words and Weirs, The Library, Old Dreams, Saying Goodbye, Lastly
Year Four: More Drawers, Phone Calls, Metaphors, Eight-year-olds, dude, Ushikawa, Last Line
Year Five: Jurassic Sapporo, Gerry Mulligan, All Growns Up, Dance, Mountain Climbing
Year Six: Sex With Fat Women, Coffee With the Colonel, The Librarian, Old Man, Watermelons
Year Seven: Warmth, Rebirth, Wasteland, Hard-ons, Seventeen, Embrace
Year Eight: Pigeon, Edits, Magazines, Awkwardness, Back Issues
Year Nine: Water, Snæfellsnes, Cannonball, Distant Drumming
Year Ten: Vermonters, Wandering and Belonging, Peter Cat, Sushi Counter, Murakami Fucks First
Year Eleven: Embers, Escape
Chapter 39 is titled "Popcorn, Lord Jim, Extinction." Watashi and the Librarian buy beer and drive to Hibiya Park where they sit and drink and talk about life. She heads off to shop after a bit, and Watashi watches a mother and child feed the pigeons. He drinks more beer, burns his credit cards. He buys popcorn for himself and the pigeons, does more thinking about the fairness of life, and whether fairness matters. He calls his apartment and is surprised to find the chubby Girl in Pink who is going to live in his apartment and promises to freeze him, possibly so her grandfather can bring him back to life later. Watashi drives to the pier where he parks, thinks about happiness while listening to Bob Dylan, and then gives himself over to sleep (and presumably dies).
This chapter has the usual in terms of cuts/adjustments from Birnbaum (or his editor): trimming here and there, a few larger cuts where Murakami gets wordy, and the timely addition of a space break.
But it also has the rare Murakami self-edit! Hooray! I'm so glad we got at least one more of these in the final chapters.
Take a look at this section from the original 1985 version with my translation:
「どうして離婚したの?」と彼女が訊いた。

「旅行するとき電車の窓側の席に座れないから」と私は言った。

「冗談でしょ?」

「J.D.サリンジャーの小説にそう科白があったんだ。高校生のときに読んだ」

「本当はどうなの?」

「簡単だよ。五年か六年前の夏に出ていったんだ。出ていったきり二度と戻らなかった」 (324)

"Why did you get divorced?" she asked.

"She never let me sit in the window seat on the train when we traveled," I said.

"You're kidding, right?"

"It's a line from Salinger novel. I read it when I was in high school."

"What was the real reason?"

"Simple, really. She up and left the summer five or six years ago. She left and never came back."
And here is Birnbaum's official translation, which cuts the reference to Franny and Zooey:
"Why'd you get divorced?" she asked.

"Because she never let me sit by the window on trips."

She laughed. "Really, why?"

"Quite simple, actually. Five or six summers ago, she up and left. Never came back." (388)
Pretty minor changes, but still adjusted.
Now take a look at what Murakami did to the manuscript for the Complete Works edition in 1990:
「どうして離婚したの?」と彼女が訊いた。

「簡単だよ。五年か六年前の夏に出ていったんだ。出ていったきり二度と戻らなかった」 (573)

"Why did you get divorced?" she asked.

"Simple, really. She up and left the summer five or six years ago. She left and never came back."
He cuts the whole joke! I wonder if he thought it wasn't funny anymore or that the Salinger name drop wasn't necessary. Kind of a weird little cut, which is similar to some of the other things he's cut.
There are two weightier sections that Murakami keeps but get trimmed in translation and are worth looking at.
Here's the Birnbaum translation of a section with Watashi and the Librarian talking. He's talking about a line from The Brothers Karamazov when Alyosha is telling Kolya Krasotkin about his future:
"When I first read that, I didn't know what Alyosha meant," I said. "How was it possible for a life of misery to be happy overall? But then I understood, that misery could be limited to the future."

"I have no idea what you're talking about."

"Neither do I," I said. "Not yet."

***

She laughed and stood up, brushing the grass from her slacks. "I'll be going. It's almost time anyway." (389)
As you can see, he does some pretty serious tidying up, using the space break to do a massive cut:
「アリョーシャはいろんなことがわかるんだ」と私は言った。「しかしそれを読んだとき僕はかなり疑問に思った。とても不幸な人生を総体として祝福することは可能だろうかってね」

「だから人生を限定するの?」

「かもしれない」と私は言った。「僕はきっと君の御主人にかわってバスの中で鉄の花瓶で殴り殺されるべきだったんだ。そういうのこそ僕の死に方にふさわしいような気がする。直接的で断片的でイメージが完結している。何かを考える暇もないしね」

私は芝生に寝転んだまま顔を上げて、さっき雲のあったあたりに目をやった。雲はもうなかった。くすの木の葉かげに隠れてしまったのだ。

「ねえ、私もあなたの限定されたヴィジョンの中に入りこむことはできるかしら?」と彼女が訊いた。

「誰でも入れるし、誰でも出ていける」と私は言った。「そこが限定されたヴィジョンの優れた点なんだ。入るときには靴をよく拭いて、出ていくときにはドアを閉めていくだけでいいんだ。みんなそうしている」

彼女は笑って立ちあがり、コットン・パンツについた芝を手で払った。「そろそろ行くわ。もう時間でしょ」 (574-575)

"Alyosha knew all sorts of stuff," I said. "But when I read that, I had my doubts—whether or not a miserable life could be fortunate on the whole."

"That's why you limited your life?"

"Maybe so," I said. "I should've been brained with an iron vase in that bus instead of your husband. I feel like that was really the way for me to go. Direct, fragmentary, a self-contained image. Without a second to think about anything."

I looked up from my position lying on the grass and looked over at the cloud we'd seen. It was gone. It had been hidden by the shade of the camphor tree's leaves.

"So, is there room for me in your limited vision?" she asked.

"Everyone is welcome in, and everyone can leave," I said. "That's one of the best parts of a limited vision. Just wipe your feet when you come in, and close the door when you leave. That's what everyone does."

She laughed and stood up, brushing off a few pieces of grass from her cotton pants. "I'm gonna get out of here. It's time."
That feels like a pretty significant cut. This is Murakami exploring his main metaphor for the human condition/human interaction: We only ever encounter others within our self, fundamentally making human interaction limited.
I don't think my rendering does the passage justice. Birnbaum's is hilarious and reads really well. But it does leave that little bit out—the Librarian wants into his life, and he lets her in.
It also brings back the kind of throwaway plot detail of the Librarian's husband and how he bit the dust, which was funny as a non-sequitur.
Birnbaum also makes another significant cut once the Librarian goes and Watashi is left on his own to think about everything:
I closed my eyes, I felt a ripple run through my mind. The wave went beyond sadness or solitude; it was a great, deep moan that resonated in my bones. It would not subside. I braced myself, elbows against the backrest of the park bench. No one could help me, no more than I could help anyone else.

I wanted a smoke, but I couldn't find my cigarettes. … (391)
Damn. This is such an amazing translation that I'm kind of embarrassed to share my rendering of the scene. But it must be done. Here's what the original looks like:
私はこの世界から消え去りたくはなかった。目を閉じると私は自分の心の揺らぎをはっきりと感じとることができた。それは哀しみや孤独感を超えた、私自身の存在を根底から揺り動かすような深く大きなうねりだった。そのうねりはいつまでもつづいた。私はベンチの背もたれに肘をついて、そのうねりに耐えた。誰も私を助けてはくれなかった。誰にも私を救うことはできないのだ。ちょうど私が誰をも救うことができなかったのと同じように。

私は声をあげて泣きたかったが、泣くわけにはいかなかった。涙を流すには私はもう年をとりすぎていたし、あまりに多くのことを経験しすぎていた。世界には涙を流すことのできない哀しみというのが存在するのだ。それは誰に向かっても説明することができないし、たとえ説明できたとしても、誰にも理解してもらうことのできない種類のものなのだ。その哀しみはどのような形に変えることもできず、風のない夜の雪のようにただ静かに心に積っていくだけのものなのだ。

もっと若い頃、私はそんな哀しみをなんとか言葉に変えてみようと試みたことがあった。しかしどれだけ言葉を尽くしてみても、それを誰かに伝えることはできないし、自分自身にさえ伝えることはできないのだと思って、私はそうすることをあきらめた。そのようにして私は私の言葉を閉ざし、私の心を閉ざしていった。深い哀しみというのは涙という形をとることさえできないものなのだ。

煙草を吸おうと思ったが、煙草の箱はなかった。… (579-580)

I didn't want to disappear from this world. I closed my eyes and could clearly make out the palpitations of my heart. It was a tremendous, deep surge, something completely beyond sadness and loneliness, that seemed to be beating from the foundation of my own existence. The surge continued forever. I put my elbows on the back of the bench and endured it. No one would help me. No one could save me. Just as I couldn't save anyone, either.

I wanted to cry out, but I couldn't cry. I was too old for tears and had experienced too much. The world contained sadness that you couldn't shed tears over. The type of thing that you couldn't explain to anyone and that even if you did, no one could understand it. That sadness never changed shaped and instead just built up quietly in your heart like snow on a windless night.

When I was younger, I tried to put that kind of sadness into words. But no matter how many words I tried, I couldn't communicate it to anyone, and I don't think even to my self, so I gave up trying. That's how I closed off my words and closed off my heart. Deep sadness can't even take the form of tears.

I wanted to smoke, but I didn't have a box of cigarettes. …
Ok, maybe not as bad as I thought, but not as good as "a great, deep moan that resonated in my bones."
This section, too, feels very Murakami. It doesn't necessarily fit in this book—since when is our data agent an aspiring writer?!—but it does sound a lot like the narrators in Hear the Wind Sing and Pinball, 1973, kind of struggling through loss and life, unable to really articulate what they're going through. It seems pretty funny and telling/true that he reaches for his cigarettes after this.
But it also feels a bit too over the top perhaps from our otherwise relatively stoic data agent. So I can see why it gets the axe.
Hope you enjoyed this post as much as I did. One final chapter! Hard to believe…