Welcome to Murakami Fest 2020! This year I'll be looking at five chapters from 遠い太鼓 (Tōi taiko, Distant Drums), his travel memoir from Europe. It's an interesting chunk of time—October 1986 through January 1987. This is when Murakami begins writing Norwegian Wood. This is notable because we know the book is published on September 4, 1987. He does have a head start with the short story "Firefly," which forms part of the story, but he still finds a way to knock out this book in less than a year. Probably much less than that. Incredible.
This is Year 13. We're a teenager. Here are the previous entries:
Year One: Boobs, The Wind, Baseball, Lederhosen, Eels, Monkeys, and Doves
Year Two: Hotel Lobby Oysters, Condoms, Spinning Around and Around, 街・町, The Town and Its Uncertain Wall, A Short Piece on the Elephant that Crushes Heineken Cans
Year Three: "The Town and Its Uncertain Wall" – Words and Weirs, The Library, Old Dreams, Saying Goodbye, Lastly
Year Four: More Drawers, Phone Calls, Metaphors, Eight-year-olds, dude, Ushikawa, Last Line
Year Five: Jurassic Sapporo, Gerry Mulligan, All Growns Up, Dance, Mountain Climbing
Year Six: Sex With Fat Women, Coffee With the Colonel, The Librarian, Old Man, Watermelons
Year Seven: Warmth, Rebirth, Wasteland, Hard-ons, Seventeen, Embrace
Year Eight: Pigeon, Edits, Magazines, Awkwardness, Back Issues
Year Nine: Water, Snæfellsnes, Cannonball, Distant Drumming
Year Ten: Vermonters, Wandering and Belonging, Peter Cat, Sushi Counter, Murakami Fucks First
Year Eleven: Embers, Escape, Window Seats, The End of the World
Year Twelve: Distant Drums, Exhaustion, Kiss, Lack of Pretense, Rotemburo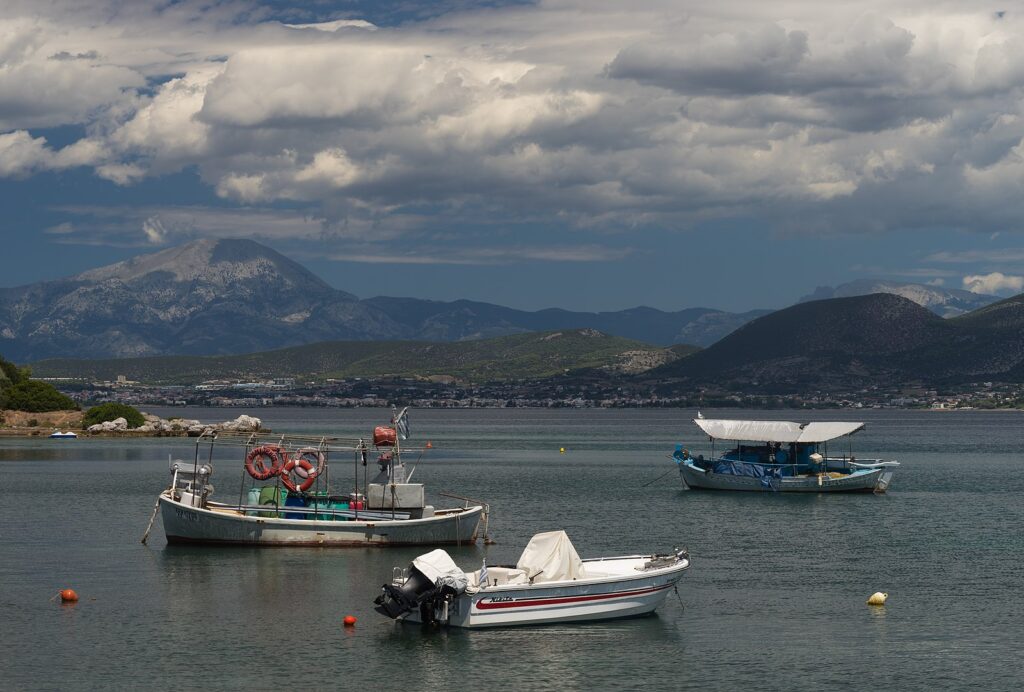 In the chapter I'm looking at today, titled "A Storm Arrives" (嵐来る), the Murakamis deal with an unexpected storm on Spetses that lasts from October 27 to October 30 with a brief pause in the middle. A few neighbors mention to him in passing that it's going to rain, but they are surprised by the intensity of the storm, which begins to flood the house where they're staying. They're forced to mop up with rags and stuff newspapers in the doors to try and prevent water from getting in.
During an initial break after the first day, they go out for fast food and even catch a movie, but the storm starts for real the next day, and eventually everything in the apartment is cold and wet. They have a sparse cabinet: enough spaghetti for one serving, tomatoes, cucumbers, a little bacon, onion, canned mushrooms, and coffee.
So we get this nice little section:
"Think we'll be ok? This is all the food we have," my wife said in a worried tone.

"We'll be fine," I said. "No matter how strong a storm is, there's always a moment in the middle when the rain cuts out. A little break. When that happens I'll run over to Anargyros' place and buy food. We'll also get some info about the storm if I go to his place."

"Will the rain really let up so perfectly?"

"It'll let up. I grew up in Kansai, so I'm pretty familiar with how typhoons work."

"Assuming Japanese typhoons and Greek storms work the same way," she said with a look of doubt on her face. She has little faith in my abilities with anything in the worldly realm.

However, as I predicted, the rain suddenly stopped just before noon. The wind also stopped, and the clouds parted as well, as if the storm to this point had been a lie. Only occasional peals of thunder we could hear from the direction of the Peloponnesian peninsula remained. We were in the eye of the typhoon. I ran through the streets filled with puddles to Anargyros' store. The usual shortcut had been turned into a river. At Anargyro's store I bought two bags of crackers, cabbage, potatoes, two bottles of mineral water, and wine. Anargyros calculated the bill in his usual leisurely manner, writing numbers on a piece of paper with a look on his face like the storm had nothing to do with him.

"How about that storm?" I said.

"Yup. It rained a lot," Anargyros said.

"Think it'll rain tomorrow?" I tried asking.

"Yeah…might rain, might not…" Anargyros said with a grin.

Greeks have this way of occasionally making incredibly philosophical statements, and I always find myself fascinated by it.

「大丈夫かしら、食べるものがこれくらいしかなくて」と女房が心配そうに言う。

「大丈夫だよ」と僕は言う。「どんなに激しい嵐でも、途中でスッと雨の引く瞬間が必ずあるんだよ。中休みみたいに。そのときにひとっ走りアナルギロスのところに行って食料品を買ってくる。彼のところに行けば嵐の情報もわかるしね」

「本当にそんな風に雨がうまくあがるの?」

「ちゃんと上がるったら。僕は関西の育ちだから台風の構造には結構詳しいんだ」

「もし日本の台風とギリシャの嵐が同じような構造ならね」と彼女は疑わしそうな顔つきで言う。彼女は世俗的な領域における僕の能力をあまり信用していないのだ。

しかし僕の予言したとおり、昼前に突然すっと雨がやんだ。これまでの嵐が嘘のように、風も止み、雲も切れた。ペロポネソス半島の方から時折くぐもった雷鳴が聞こえるだけである。台風の目に入ったのだ。僕は水たまりだらけの道を走ってアナルギロスの店まで行った。いつもの近道は川と化していた。アナルギロスの店で僕はクラッカー二袋とキャベツとじゃが芋と、ミネラル・ウォーターを二本とワインを買った。アナルギロスは嵐も何も関係ないと言う顔で数字を紙に書いてあいかわらずのんびりと計算をした。

「嵐だね」と僕が言う。

「うん。雨たくさん降った」とアナルギロスは言う。

「明日も雨降るかな」と僕は訊いてみる。

「そうだね……降るかもしれないし、降らないかもしれないし……」とアナルギロスはにこにこして言う。

ギリシャ人というのはこのようにときどきものすごく哲学的な発言をするが、いちいち感心しているわけにはいかない。 (129-130)
This is a relatively unremarkable chapter but interesting in that we'd likely never be surprised by something like this these days, given how connected everyone is and how ubiquitous smartphones are.
Also, does Murakami buy enough food?! He adds crackers, potatoes, and cabbage—that's it! Maybe it's my pandemic prepping mindset or my experience stocking up for hurricanes, but you at least need to grab some milk and eggs before everyone else wipes out the shelves.