A bit late, but 新年おめでとうございます!
The newsletter went out a couple weeks back, and I wrote a little about 甘える (amaeru), a word that is extremely difficult to define in English absent of context. Give it a read!
One additional 甘える wrinkle I wasn't able to get to was 甘えたい. I think this is difficult for a couple reasons. First, when the speaker/convey of 甘える is the person who also wants to 甘える, then it can complicate the equation for who is doing what action to whom; in other words, sometimes it's easier to understand when the speaker is talking about someone else doing the 甘える. It always takes a second for me to calculate who is doing what in any case, and 甘えたい makes calculation more complicated.
Second, I think part of the reason 甘えたい feels complicated might be due to the fact that 甘える is, in general, a somewhat negative idea. It does have neutral nuance, as I think some of the examples in the newsletter show, but by and large the idea of being dependent on someone or trying to manipulate someone into acting a certain way is negative. So why would someone want to 甘える?
This is an interesting tweet I found: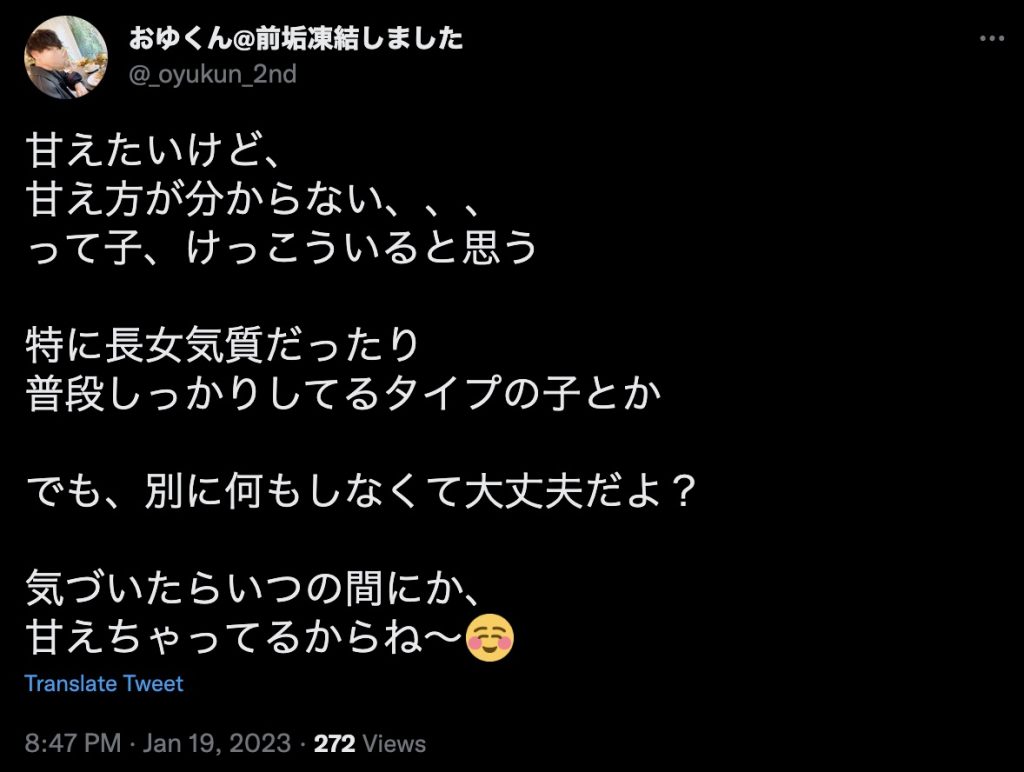 I opted not to dig into it too deeply in the newsletter because I don't really know the background of the account or exactly what this guy is implying about women here. Essentially he suggests that eldest sisters often want to 甘える, but don't know how. A kind reading of this would be something along the lines of, "They want to be taken care of, but don't know how to make themselves vulnerable to do so."
I also found this example about "The many ways children say 'I'm tired,'" which seems more clearly deserving of good faith analysis: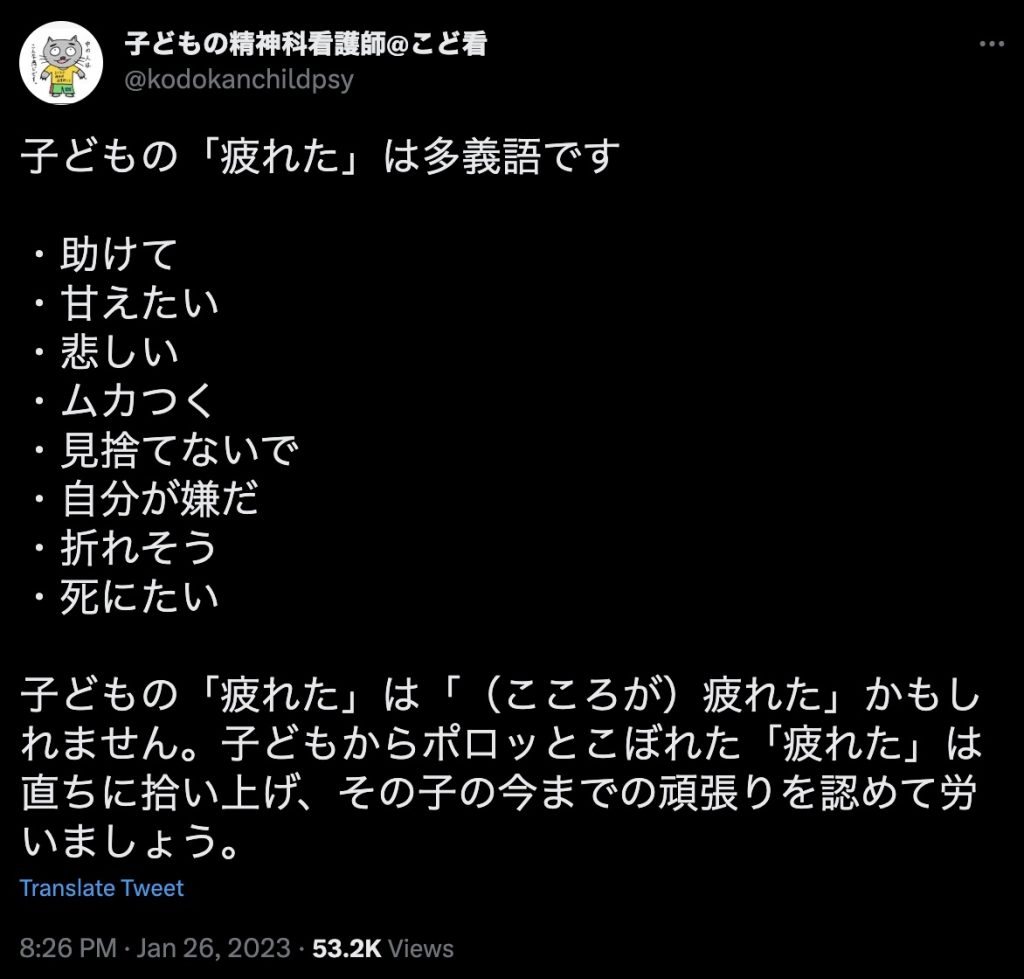 One of these ways is 甘えたい, which I think translates to "I want someone to take care of me."
甘える is a complex verb, but going through the calculations each time to ensure that you're understanding it is an important step. Eventually you'll realize that you no longer need to do those calculations, but until that point, I know I at least plan to slow down as I approach this linguistic speed bump.