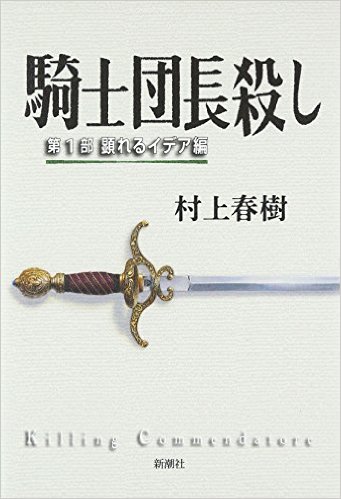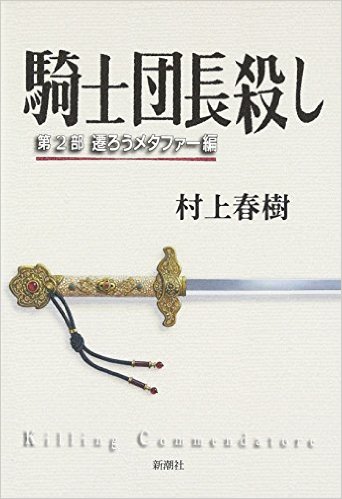 Kishidanchō-goroshi is out in Japan! A description of the book has appeared on the Amazon website. The description is the same for both volumes. I translated it on my Facebook page earlier today. Here it is again:
その年の五月から翌年の初めにかけて、私は狭い谷間の入り口近くの、山の上に住んでいた。夏には谷の奥の方でひっきりなしに雨が降ったが、谷の外側はだいたい晴れていた……それは孤独で静謐な日々であるはずだった。騎士団長が顕(あらわ)れるまでは。

From May of that year until the beginning of the following year, I lived on top of a mountain near the entrance to a narrow valley. During the summer, rain fell incessantly within the valley, but outside the valley seemed to be clear for the most part…those were supposed to be peaceful, lonely days. That is until the Commendatore appeared.
Very interesting. This makes it seem like it's set in a fantasy world of some sort. Perhaps even similar to Hard-boiled Wonderland?  A commenter on Facebook noted that Commendatore is a character in Don Giovanni…which normally would suggest a massive culture drop on the part of Murakami, which it could still be, but the Commendatore seems to be an actual character in the book rather than the fictional character.
I'm disappointed that my copy has not yet left Japan! When I ordered the last Harry Potter book, it arrived in Japan on the release date, so I think I actually received it a few hours before many of the launch parties in the U.S. I think the delivery date says Monday. I may have a way to get a portion of the book over the weekend, so stay tuned to my Twitter and Facebook feeds. I'm thinking I may do some kind of live broadcast of me reading the book…this is the natural progression from liveblogging, which has been all but destroyed other than for video game/tech presentations.