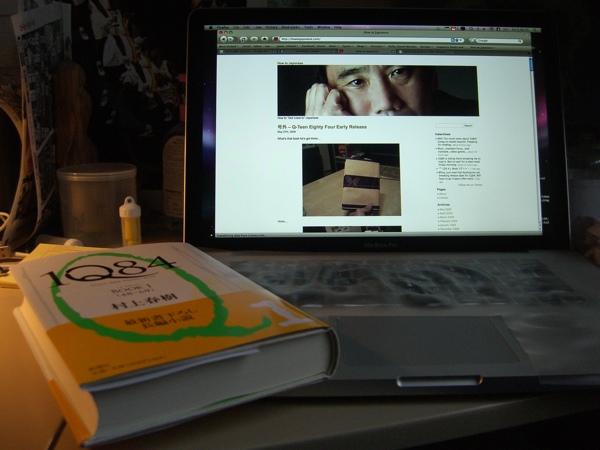 During my third year of college, my Japanese literature professor invited me to cheer on Haruki Murakami at the Boston Marathon with his departmental literature class, a class I'd taken the year before. The small group of us went in a few cars over to Heartbreak Hill, the brutal rising slope towards the end of the marathon course. We got there and watched the runners pass by, numbers and names written on their arms and shirts, as they trudged, walked and ran through the last few miles of the race. Murakami eventually approached, we cheered, and he ran off with a confused look on his face – it was a great day.
In the car on our way to the race, the professor said something that I've kept somewhere in my head for a long time now – six years to be exact. He said, "What we're doing doesn't make sense, but we're not doing it because it makes sense." This seems like an appropriate time for them to come floating back to me – what I'm about to do doesn't make sense, but I'm not doing it because it makes sense.
I will be doing it well, though. I'm equipped with a nice Islay single-malt, a choice selection of beer, and a rainy weekend giving me the perfect excuse to sit inside and read. For food, I have some snacks to tide me over, but I'll go knock off the local McDonald's for some bread later tonight. Yes we パン!
So sit back, relax, give your whisky a swirl, and check after the break for 1Q84 liveblog madness all weekend (or until my eyeballs fall out).