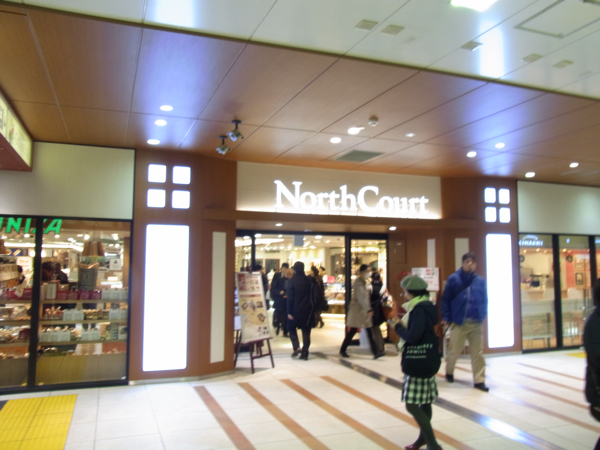 During my trip to Japan over winter vacation, I was fortunate to experience the mid-December debut of North Court, the newest expansion of Tokyo Station City. I've written previously about GranSta (glowing reviews), which is in the basement just beyond the Yaesu Central Underground Entrance. North Court is similar in style and content but much smaller. It's on the first floor close to the Yaesu Central Exit…right above GranSta, I believe.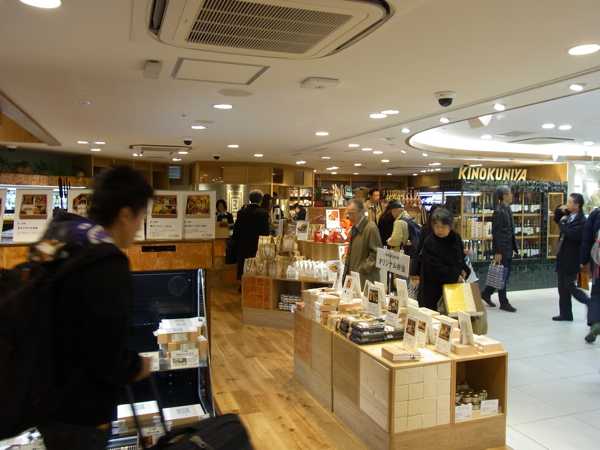 One of the highlights is a Kinokuniya with a limited selection of quality beer and bento. For me, the best part was a branch of the famous Sendai-based restaurant Rikyu (利久), which is well known for it's 牛タン – yup, beef tongue.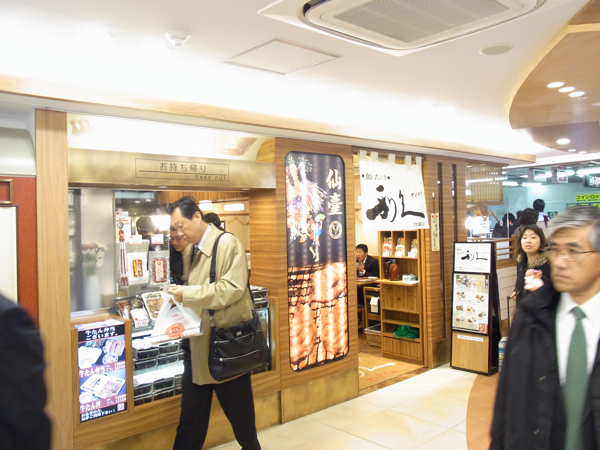 Japan introduced me to a wide variety of meats I'd never had the pleasure of enjoying before, and tongue was one of these. I first had thinly sliced cuts at yakiniku restaurants, but when I went to Sendai in 2005 to take the JLPT, a friend and I randomly bumped into a Sendai-based JET while shopping. We asked for a dinner recommendation, and he (she? I can't remember) told us to go to Rikyu. We were not disappointed.
It became a ritual for me. I had it the night before I took JLPT 2 and the next year the night before I took JLPT 1. Passed both. I went for a job interview in Sendai a few years later, and sure enough I had it before the job interview. Which I subsequently passed.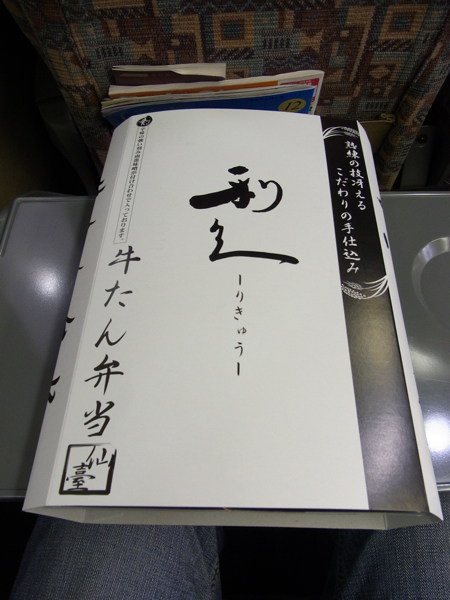 I picked up a bento to enjoy on the train ride up to Fukushima – it was fantastic. Unlike yakiniku tongue cuts, Sendai tongue is thick and beefy with riveted cuts to help the meat cook. They have that al dente texture that Japanese love (and some foreigners hate…especially when it involves things like tendons and cartilage).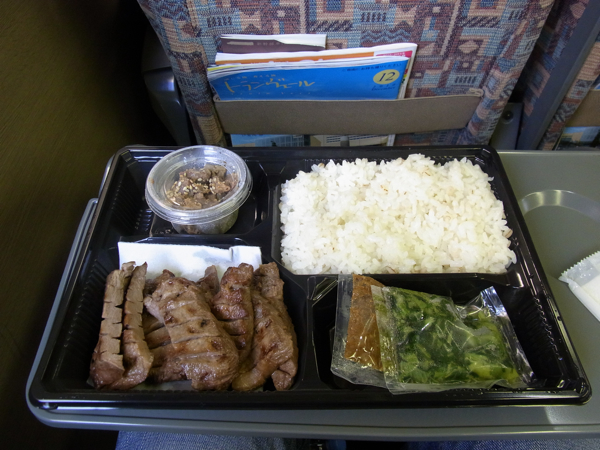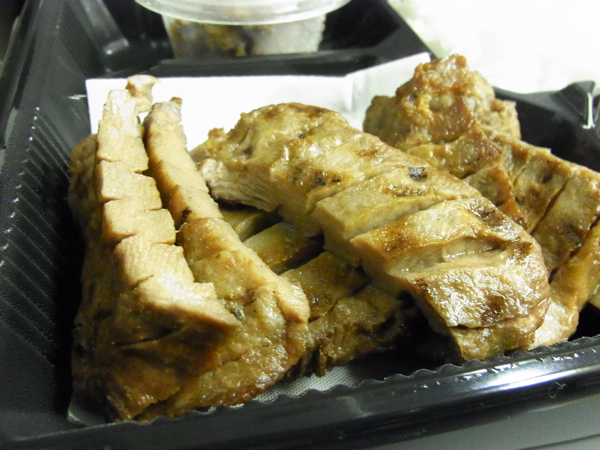 Highly recommended if you're ever looking to pick up lunch for your shinkansen trip.