Wrightwood 659 has a new exhibit of Tetsuya Ishida's art: "Self-Portrait of Other." This is the first retrospective exhibition of his work in the United States.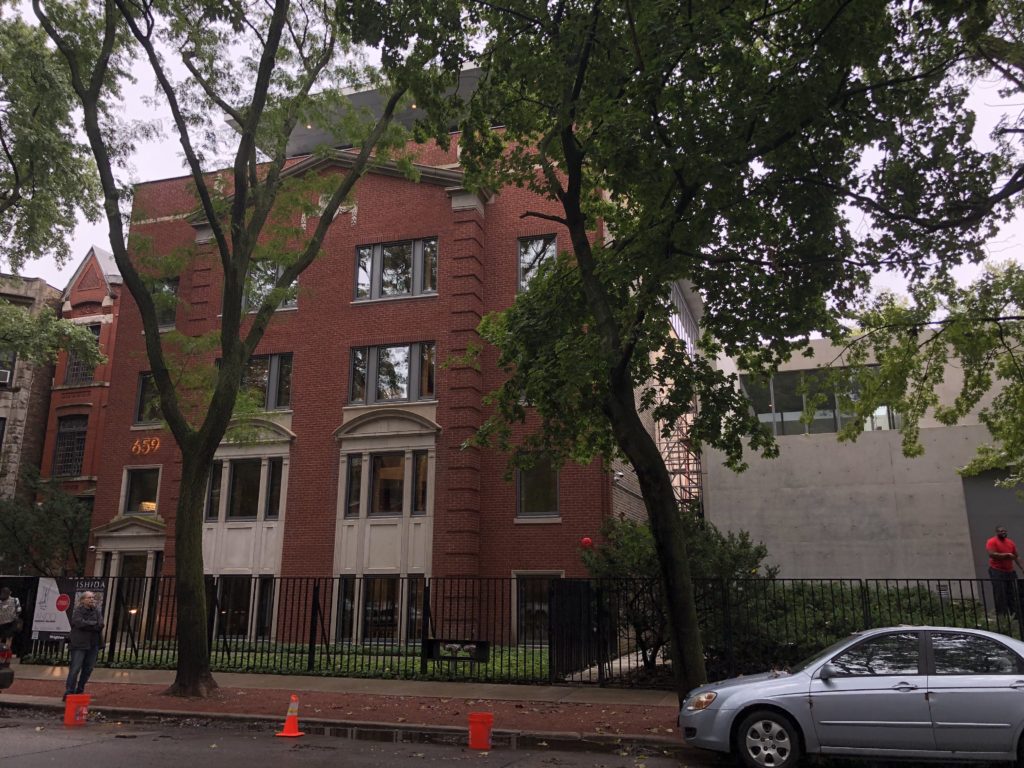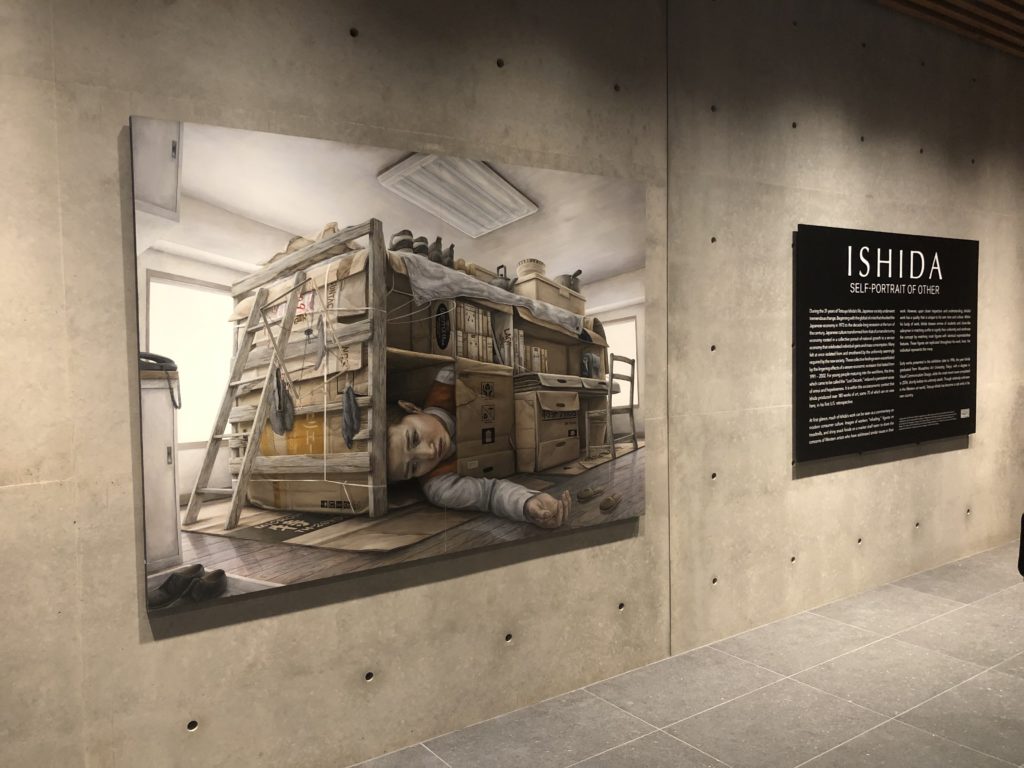 The exhibit comes to Wrightwood from the Reina Sofia in Madrid where curator Teresa Velazquez and organizers were surprised by attendance numbers—350,000 people visited the exhibit.
Once you see Ishida's paintings, however, his draw isn't a surprise at all: his images are striking.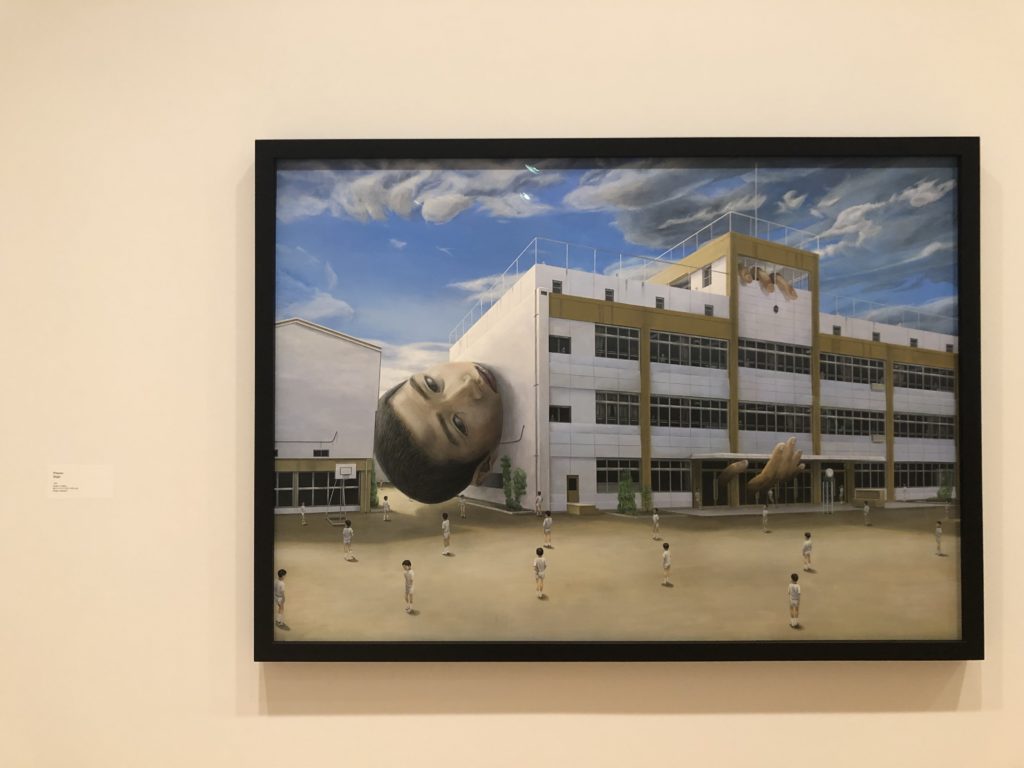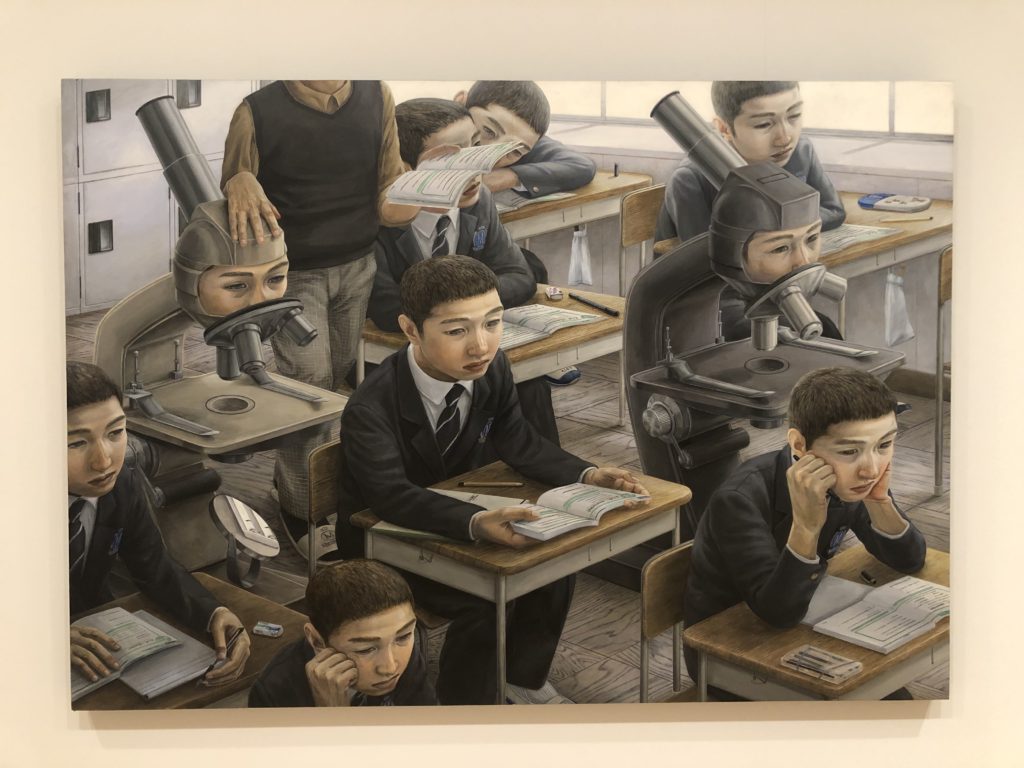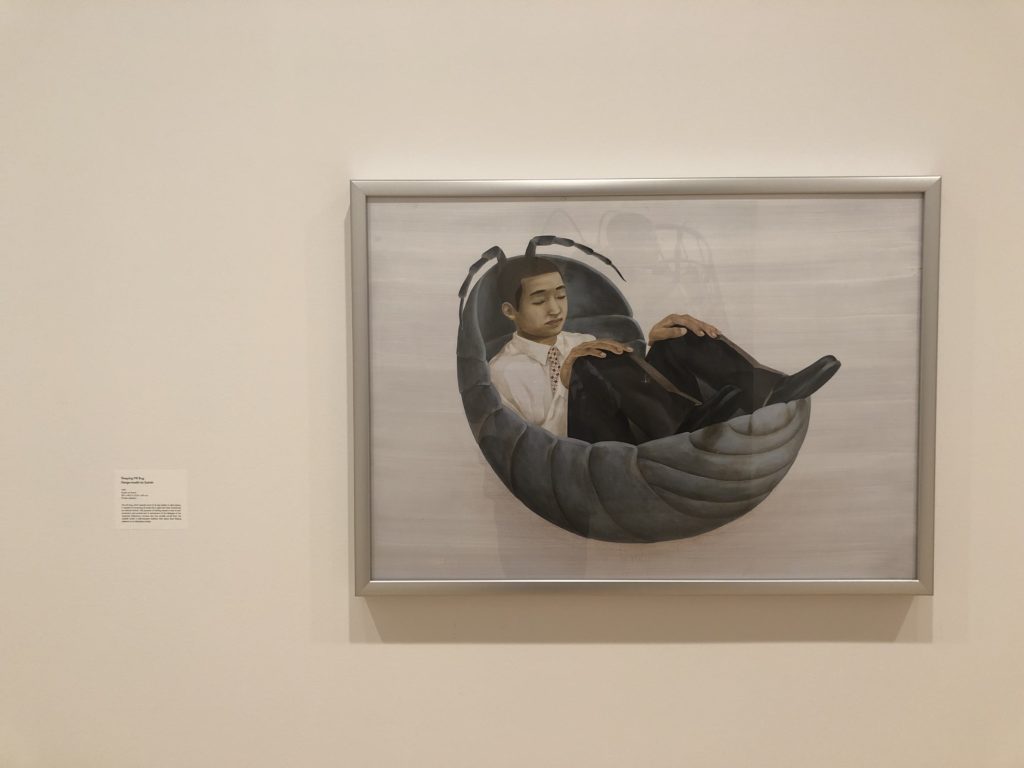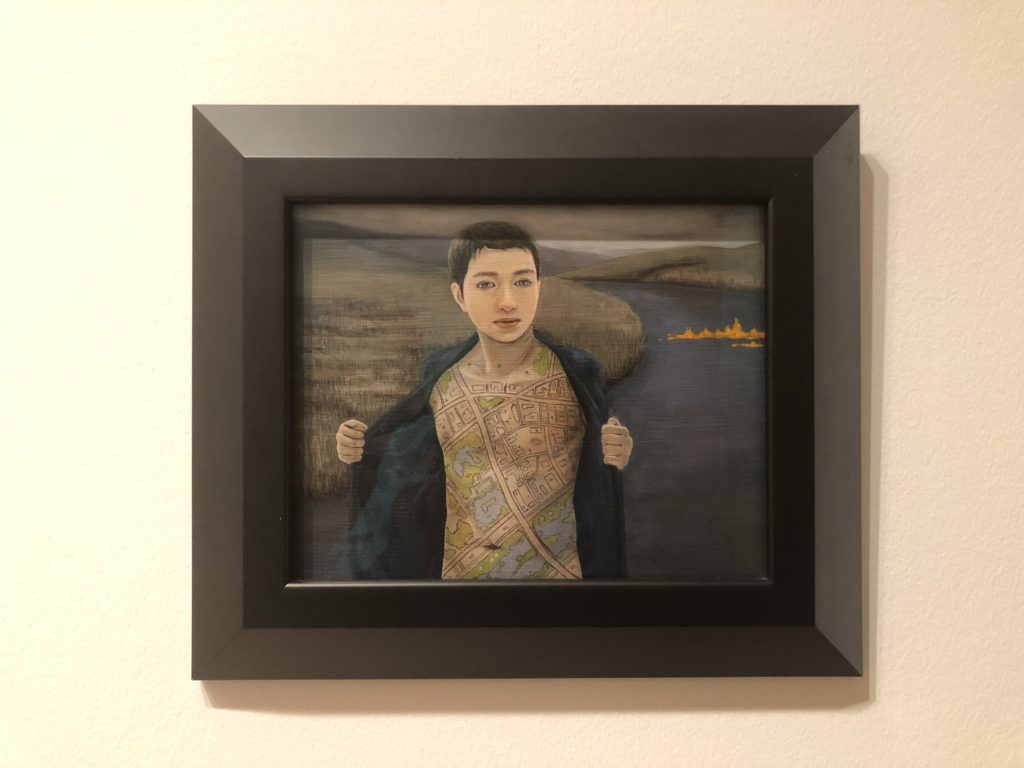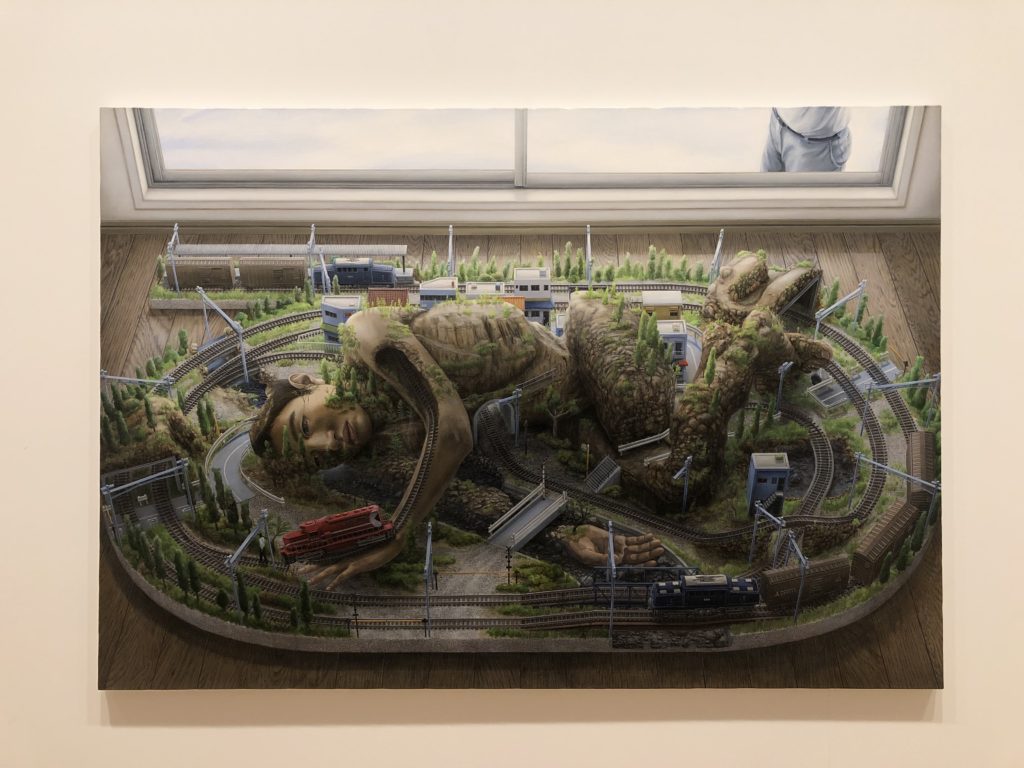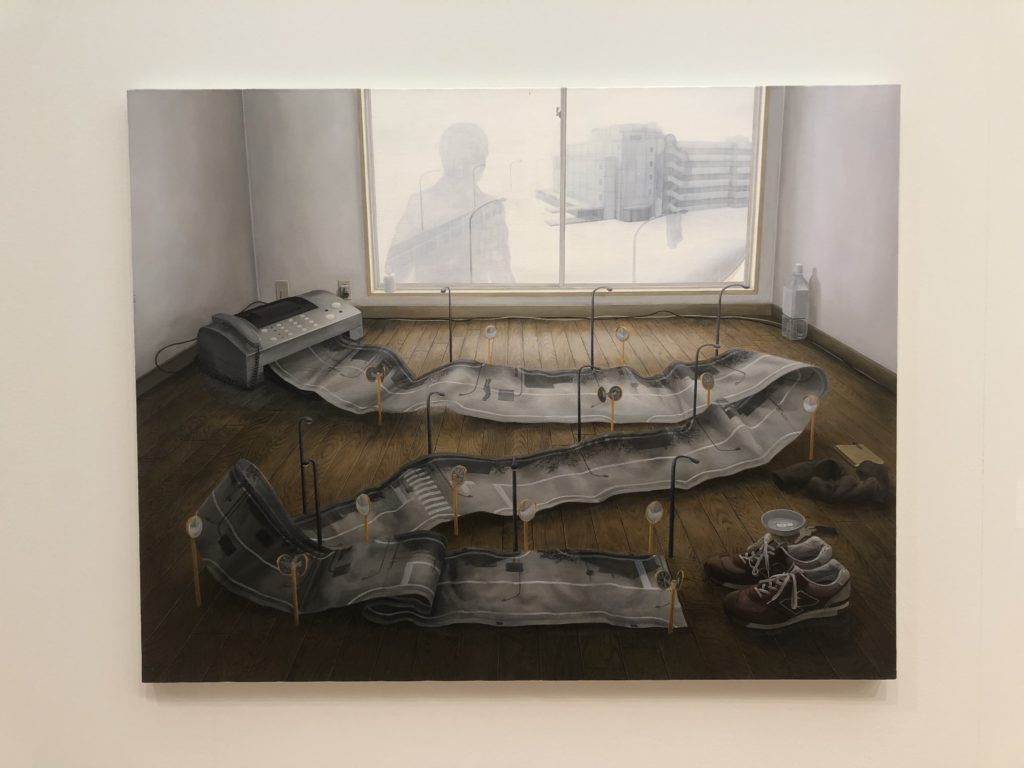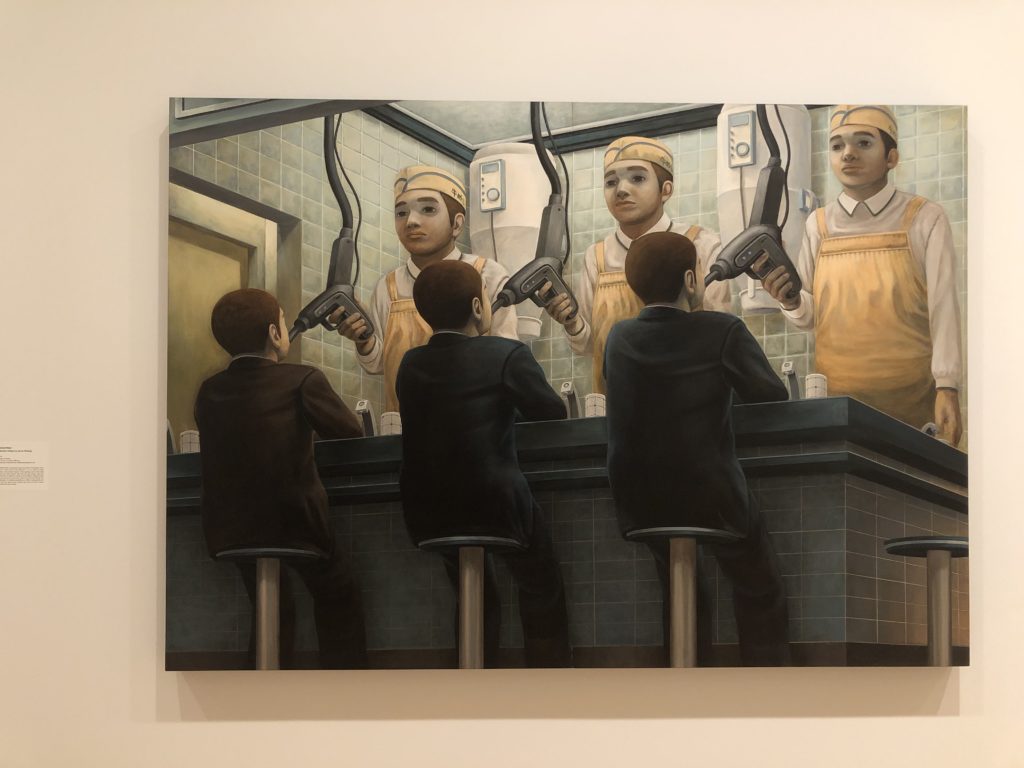 Ishida works at the same time in hyperrealist and surrealist modes. His paintings incorporate the vocabulary of everyday Japanese life: textbooks, cardboard boxes, phone booths, lamps, trains, street-corner traffic mirrors, brands of food. As well as uniquely Japanese situations: school desks, school buildings, passed out drunks, generic apartment buildings, gyudon restaurants.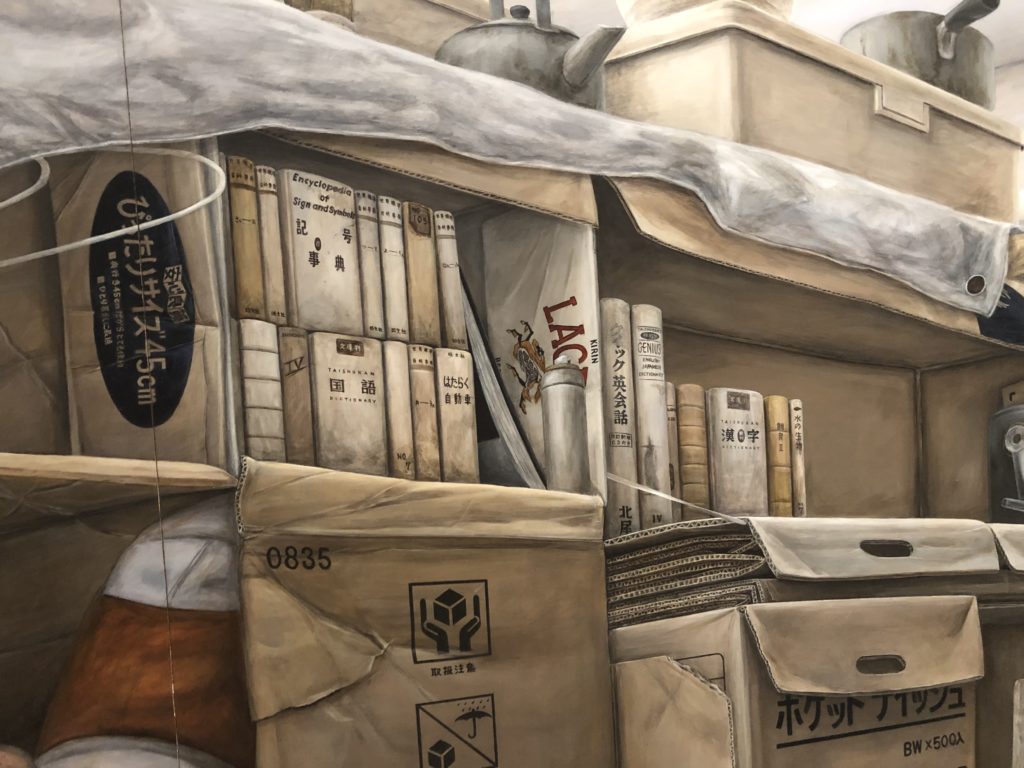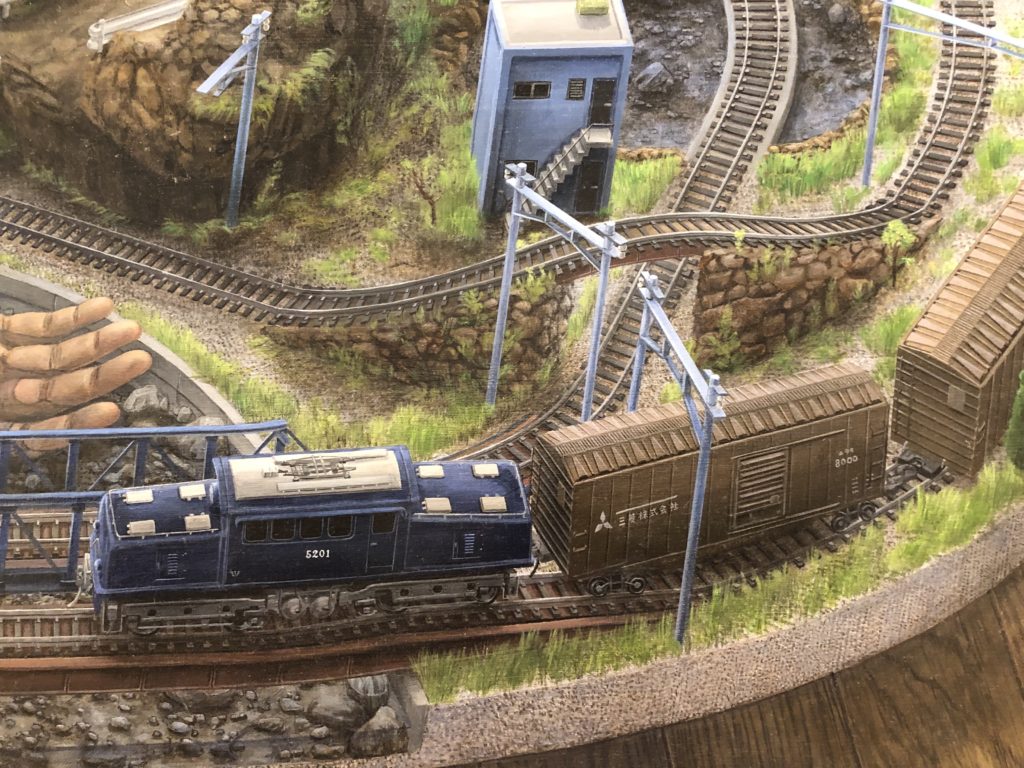 The hyperrealistic pieces make up very clearly surrealistic images, clearly inspired by artists such as Magritte.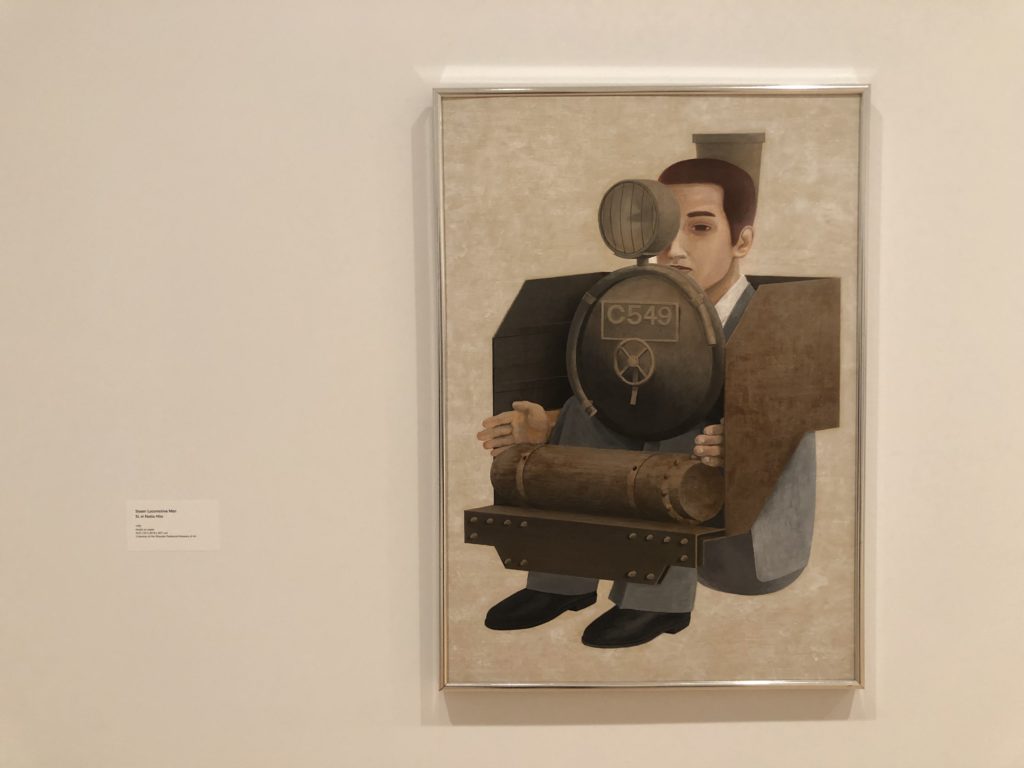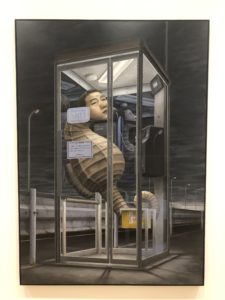 There's clearly a lot of pain in his work, and he seems to have picked out the parts of Japanese society that seem to be "unusual" to outsiders, which isn't always easy to do as a native. Velasquez calls it his work "stunning testimony of a turbulent decade in Japan—the 90's."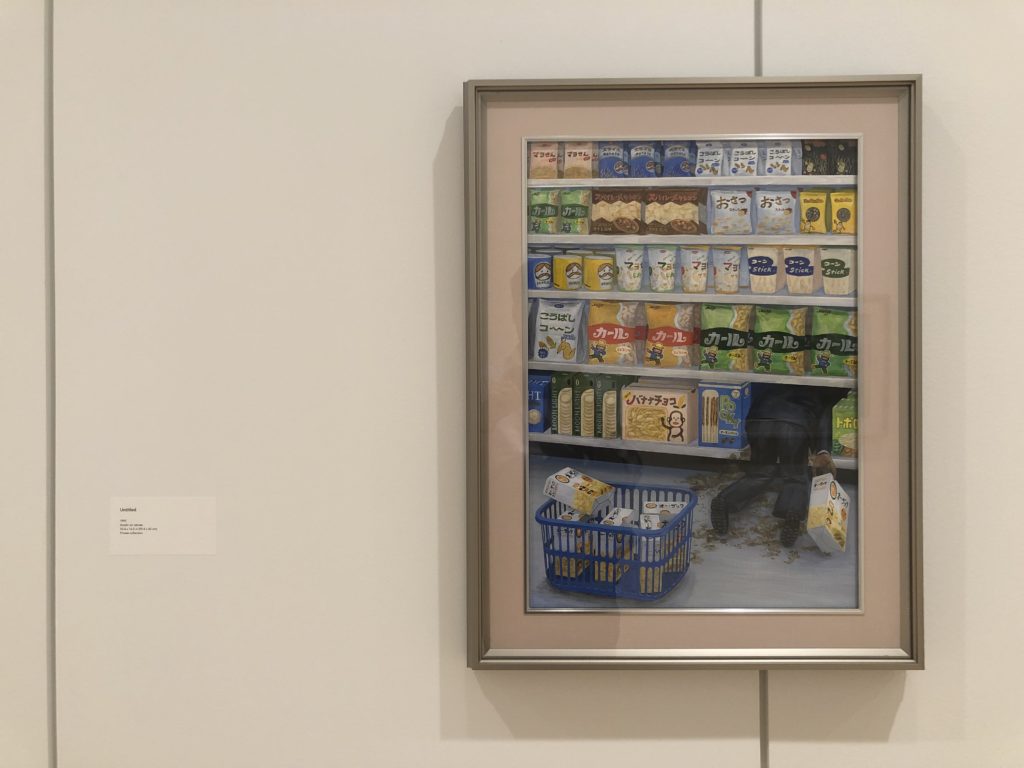 In a way, Japan went through the financial crisis 20 years before the U.S. did, and Ishida seems to reflect that—he worked two jobs to stay afloat (security and work at a printmaker) and gained recognition after his death when his work was shown on an NHK program (based on his official site).
This is the fifth exhibit at the Tadao Ando-designed gallery space, which itself is beautiful. Velasquez noted that the simplicity of the gallery helps viewers focus: "the experience of the work [at Wrightwood] is unique, and much more interesting than in Spain. … You concentrate more on the work."
They are showing 70 of Ishida's paintings, sketches, and notebooks, a massive selection from the artist who died at age 31 and only produced around 180 works in total.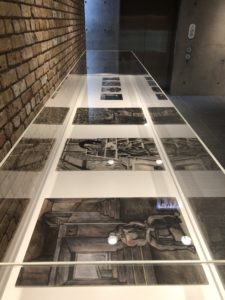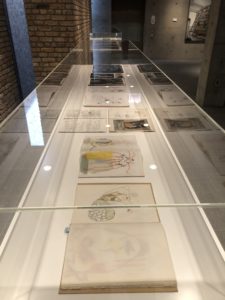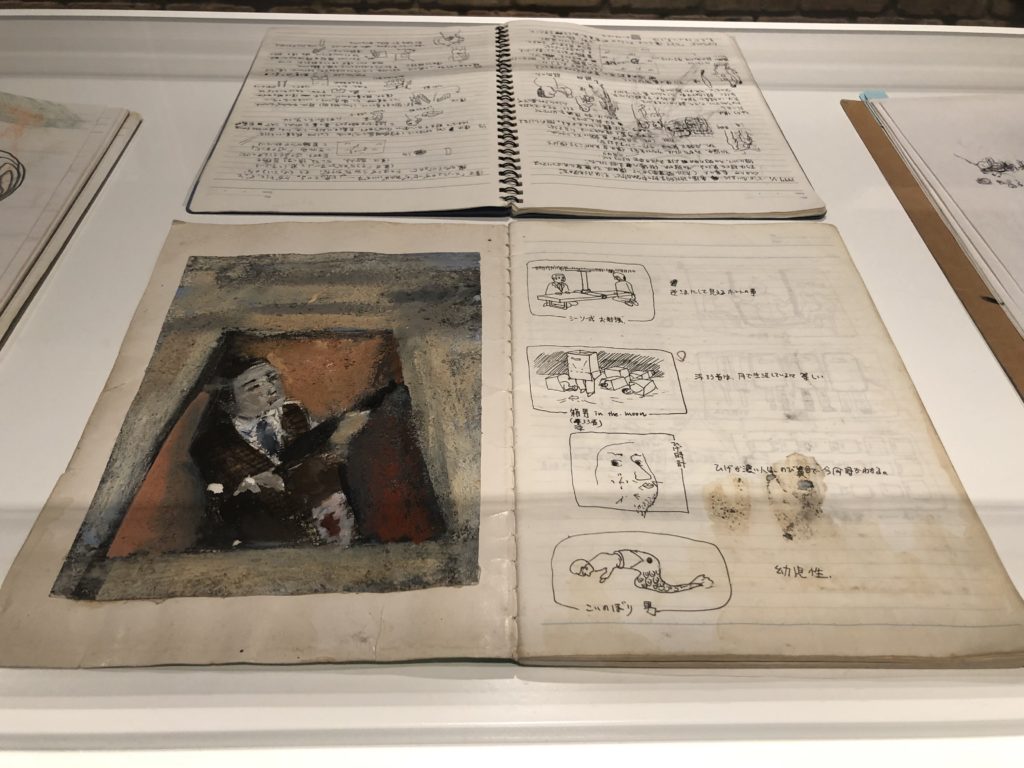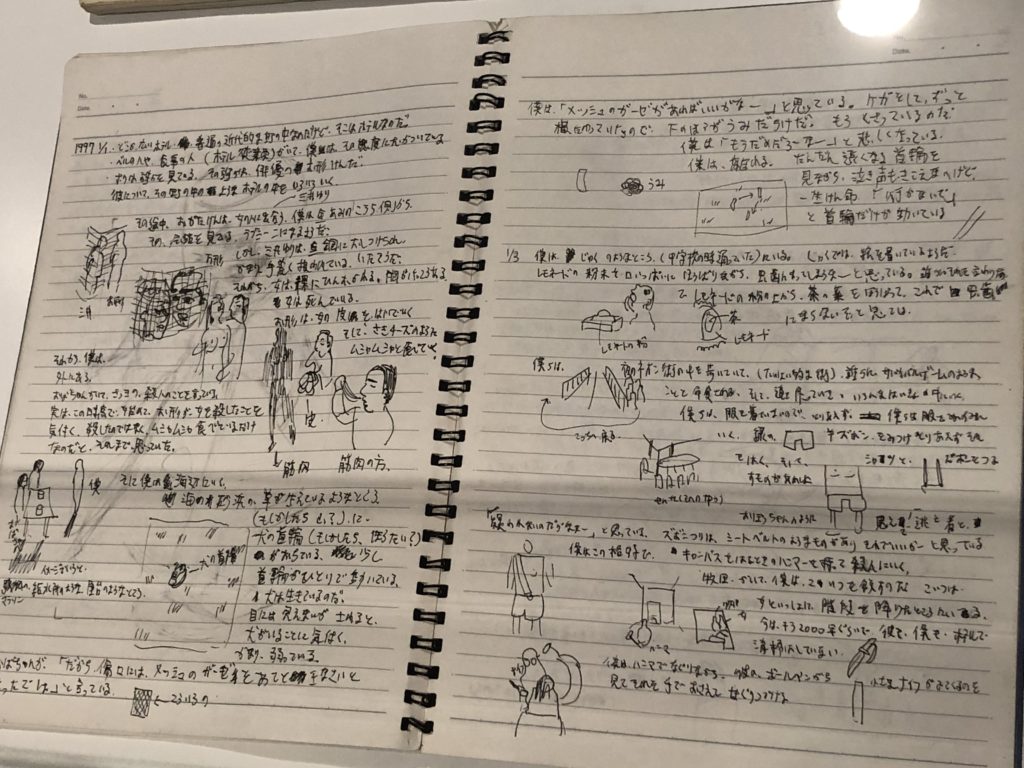 Wrightwood is also reprising pieces of a past exhibit in a new form on the level below the Ishida exhibit: "Ando: Museums + Galleries." On display are models of some of Ando's art museums as well as a scale model of Naoshima.
Wrightwood releases free tickets for the week each Monday, so I recommended getting on their email list. You can also purchase tickets for specific days, if you're here for a trip. Tickets are for a specific window of time. Wrightwood will also be open for Open House Chicago, but reservations are required.
Based on what I've seen at Wrightwood 659 so far, its exhibits are quickly becoming an appointment viewing. They don't have a permanent collection, so they partner with groups like Reina Sofia, Alphawood Exhibitions, and the Smart Museum to bring in artwork, which gives them great flexibility and division of labor, and the exhibits they have brought in occupy a space between the Museum of Contemporary Art and the Art Institute of Chicago. They've had everyone from Ai Weiwei, Ando himself, Le Corbusier, contemporary LGBTQ artists, and now Ishida, who seems posed to become a singularly representative Japanese artist from the 1990s.