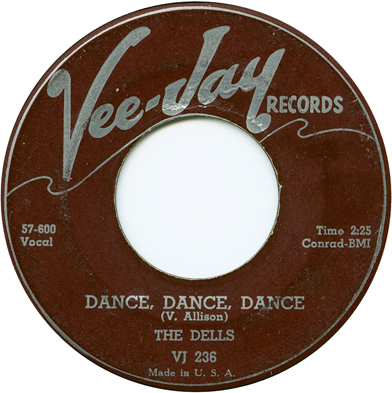 With the goal of stirring up even more interest in Murakami between now and mid-October, when the Nobel Prizes are announced, I will post a small piece of Murakami translation once a week from now until the announcement. You can see the other entries in this year's series here: Jurassic Sapporo, Gerry Mulligan, All Growns Up.
I'd be remiss to examine the translation of Dance Dance Dance without looking at Birnbaum's treatment of the Sheep Man, and I'll be doing that this week, but first I want to look at the way Birnbaum adjusts ends of stories and section breaks. We saw a little hint of this last week when Birnbaum adjusted regular speaker tags and straight dialogue to create a cooler Boku and a funnier place to pause: not total invention, but definitely a cleaning up of Murakami's text.
One of the most noticeable places where Birnbaum made a tone-altering decision is at the end of "Lederhosen" from Dead-heat on a Merry-go-round (in translation in The Elephant Vanishes). The story is ostensibly narrated by Murakami himself, and he recounts and encounter with his wife's friend, a woman whose mother divorces herself from her husband and daughter after a trip to Germany where she has a local try on a souvenir pair of lederhosen in place of the husband. Here are the last few lines:
"Still, if you leave the lederhosen out of it, supposing it was just the story of a woman taking a trip and finding herself, would you have been able to forgive her?"

"Of course not," she says without hesitation. "The whole point is the lederhosen, right?"

A proxy pair of lederhosen, I'm thinking, that her father never even received. (129)
The Japanese is:
「それでもし―もし、さっきの話から半ズボンの部分を抜きにして、一人の女性が旅先で自立を獲得するというだけの話だったとしたら、君はお母さんが君を捨てたことを許せただろうか?」

「駄目ね」と彼女は即座に答えた。「この話のポイントは半ズボンにあるのよ」

「僕もそう思う」と僕はいった。 (33)
The first two paragraphs are faithful translations, but the last line in English is:
"I think so, too," I said.
Even taking liberties, you could go for something like, "I have to agree," I said. Or even just "I had to agree." Birnbaum goes much further and has the narrator meditate on the image of the lederhosen, which I think is a stronger ending, one that emphasizes the strange physicality of the clothing and how they must've shaped the man (and the husband, in her imagination, giving her some kind of new perspective). But liberties have clearly been taken.
The same is true when the Sheep Man is introduced in Dance Dance Dance. In Chapter 9, Boku is out of things to do and decides to head to the bar on one of the upper floors of the hotel. He gets caught up in his thoughts about Egypt, the receptionist, swim clubs, and he finds that the Sheep Man has popped into his thoughts. He gets out of the elevator and is surrounded by darkness. Chapter 10 is a few short pages of Boku navigating more of his thoughts and the strange darkness of the hotel hallway. It ends with these lines:
"Beenwaitingforyou. Beenwaitingforages. Comeonin."

I knew who it was without opening my eyes. (79)
The Japanese is close to this, but not identical:
「待っていたよ」とそれは言った。「ずっと待ってた。中に入りなよ」

それが誰なのか目を開けなくてもわかった。

羊男だった。 (122)
Again, the last line is absent in translation: "It was the Sheep Man." An unnecessary line, for sure, especially since Murakami so creepily has the Sheep Man appear in Boku's thoughts. We expect it to be the Sheep Man, and Birnbaum's unique formatting of his dialogue make it impossible to mistake. It's a better chapter break without the line.
There are other cuts made in my favorite section of the novel, where the Sheep Man tells Boku to dance. Nothing too major, but still interesting to examine. In translation, here's how Birnbaum renders it:
"So where does that leave me?"

"Youlostlotsofthings. Lostlotsofpreciousthings. Notanybody'sfault. Buteachtimeyoulostsomething, youdroppedawholestringofthingswithit. Nowwhy? Why'dyouhavetogoanddothat?"

"I don't know."

"Hardtododifferent. Yourfate,orsomethinglikefate. Tendencies."

"Tendencies?"

"Tendencies. Yougottendencies. Soevenifyoudideverythingoveragain, yourwholelife, yougottendenciestodojustwhatyoudid, alloveragain."

"Yes, but where does that leave me?"

"Likewesaid, we'lldowhatwecan. Trytoreconnectyou,towhatyouwant," said the Sheep Man. "Butwecan'tdoitalone. Yougottaworktoo. Sitting'snotgonnadoit, thinking'snotgonnadoit."

"So what do I have to do?"

"Dance," said the Sheep Man. "Yougottadance. Aslongasthemusicplays. Yougotta dance. Don'teventhinkwhy. Starttothink, yourfeetstop. Yourfeetstop, wegetstuck. Wegetstuck, you'restuck. Sodon'tpayanymind, nomatterhowdumb. Yougottakeepthestep. Yougottalimberup. Yougottaloosenwhatyoubolteddown. Yougottauseallyougot. Weknowyou'retired, tiredandscared. Happenstoeveryone, okay? Justdon'tletyourfeetstop."

I looked up and gazed again at the shadow on the wall. (85-86)
I love that section. It's kind of embarrassing to admit, but I quoted the Sheep Man from this section in the high school yearbook my senior year. Birnbaum does amazing work with his weird, no-spacing style and with the actual language he gives the Sheep Man to say. However, he does make a few changes – an interesting rearrangement and a cut of a significant section:
「どうすればいいんだろう、僕は?」

「あんたはこれまでにいろんなものを失ってきた。いろんな大事なものを失ってきた。それが誰のせいかというのは問題じゃない。問題はあんたがそれにくっつけたものにある。あんたは何かを失うたびに、そこに別の何かをくっつけて置いてきてしまったんだ。まるでしるしみたいにね。あんたはそんなことするべきじゃなかったんだ。あんたは自分のためにとっておくべき物までそこに置いてきてしまったんだな。そうすることによって、あんた自身も少しずつ磨り減ってきたんだ。どうしてかな?どうしてそんなことをしたんだろう?」

「わからないね」

「でも、たぶんそれはどうしようもないことだったんだろうね。何か運命のようなさ。なんというか、うまい言葉が思いつかないけど......」

「傾向」と僕は言ってみた。

「そう、それだよ。傾向。おいらは思うんだよ。もう一度人生をやりなおしても、あんたはきっとまた同じことをするだろうってね。それが傾向っていうもんだよ。そしてその傾向というものは、ある地点を超えると、もうもとに戻れなくなっちまうんだ。手遅れなんだ。そういうのはおいらにも何ともしてあげられない。おいらにできることはここの番をすることと、いろんなものを繋げることだけだよ。それ以上のことは何もできない。」

「どうすればいいんだろう、僕は?」と僕は前と同じ質問をもう一度してみた。

「さっきも言ったように、おいらも出来るだけのことはするよ。あんたが上手く繋がれるように、やってみる」と羊男は言った。「でもそれだけじゃ足りない。あんたも出来るだけのことをやらなくちゃいけない。じっと座ってものを考えているだけじゃ駄目なんだ。そんなことしてたって何処にもいけないんだ。わかるかい?」

「わかるよ」と僕は言った。「それで僕はいったいどうすればいいんだろう?」

「踊るんだよ」羊男は言った。「音楽の鳴っている間はとにかく踊り続けるんだ。おいらの言ってることはわかるかい?踊るんだ。踊り続けるんだ。何故踊るかなんて考えちゃいけない。意味なんてことは考えちゃいけない。意味なんてもともとないんだ。そんなことを考えだしたら足が停まる。一度足が停まったら、もうおいらには何ともしてあげられなくなってしまう。あんたの繋がりはもう何もなくなってしまう。永遠になくなってしまうんだよ。そうするとあんたはこっちの世界の中でしか生きていけなくなってしまう。どんどんこっちの世界に引き込まれてしまうんだ。だから足を停めちゃいけない。どれだけ馬鹿馬鹿しく思えても、そんなこと気にしちゃいけない。きちんとステップを踏んで踊り続けるんだよ。そして固まってしまったものを少しずつでもいいからほぐしていくんだよ。まだ手遅れになっていないものもあるはずだ。使えるものは全部使うんだよ。ベストを尽くすんだよ。怖がることは何もない。あんたはたしかに疲れている。疲れで、脅えている。誰にでもそういう時がある。何もかもが間違っているように感じられるんだ。だから足が停まってしまう」

僕は目を上げて、また壁の上の影をしばらく見つめた。 (131-133)
Put that into the Morales Translation Machine, and you get:
"What should I be doing, then?"

"You've lost a lot of things on your way here. Lost a heap of important things. And it ain't worth worrying over whose fault it is. But you did have a lot of things attached to what you lost. Whenever you lost something, you left behind something else attached to it. Almost like a *sign* of some sort. That you shouldn'ta done. You left behind things that you should've kept for yourself. And by doing that, you gradually wore yourself down. Now why was that? Why would you go and do something like that?"

"I dunno."

"Maybe it couldn'ta been helped. Something like fate, 'er, whaddya call it…can't think of a good word for 'er…"

"Tendencies," I offered.

"Yep, that's it. Tendencies. That's what we think it is. Even if you did your whole life over again, you'd end up doing the same things again. That's what tendencies are. And once you go beyond a certain point, those tendencies prevent you from ever getting back. It's too late. Even we can't do anything for you after that. All we can do is watch over this place, and connect all sorts of things. Can't do anything else."

"What should I be doing, then?" I said, asking again the same question as before.

"As I told you before, we'll do all we can for you. Everything we can, so you can get connected well," the Sheep Man said. "But that's not enough on its own. You've gotta do all you can as well. Can't just sit around thinking about stuff the whole time. Do that and you won't get anywhere. You understand?"

"I understand," I said. "So what exactly is it I need to do?"

"Dance," the Sheep Man said. "Just dance while the music's playing. You get what we're saying? Dance. Keep dancing. Don't think about why you're dancing. Don't think about what it means. Think about that and yer feet'll stop. Yer feet stop, and there's nothing we can do for you. All yer connections go poof and are gone. Gone forever. Let that happen, and you'll only be able to live in this world. You'll gradually be pulled into this world. So don't stop your feet. No matter how silly you think it is, don't pay any attention to that. Keep dancing all the right steps. And loosen up all the things that have tightened, just a little at a time is fine. There's gotta be some things it ain't too late to save. Use everything ya can. Do your best. There's nothing to be afraid of. You're definitely tired. And because of that you're scared. Everybody's got times like that. Everything feels like it's wrong. And that's why your feet stop."

I lifted my eyes and stared at the shadows on the top of the wall again for a second.
I've underlined all the sections that are unaccounted for. Nothing too major missing except for the "You'll only be able to live in this world" section. Birnbaum doesn't cut all of this from the chapter; earlier there is a long section where the Sheep Man explains that Boku is a part of "this world." This section is just another prompt that links the conversation more smoothly to Boku's question, "What is *this world* you keep talking about?"
The most notable change is that Boku is the one who comes up with the word "tendencies." The Sheep Man slips, can't think of the word, and Boku supplies it. I wonder if the lack of spacing would have made it difficult to get across the rhythm of that exchange.
No major complaints or lessons from me this week. Just further realization that translation might be the most interesting thing to do in the world.