I shared my most recent Japan Times article on the Facebook group Translators (Japanese<->English) because someone had mentioned the Green Goddess a month or so ago, and strangely enough Jim Breen himself responded! I'm fairly chuffed about this comment: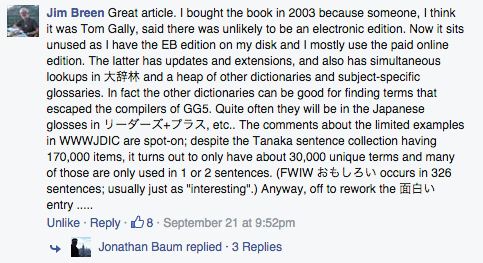 So now when you look up 面白い there's a third listing that includes the definition "pleasant; enjoyable; agreeable; fun." I can't seem to find an archived version, so I'm not sure exactly how much it's changed. Can't seem to find a way to link a specific definition either, so here's the JDIC top page.
So, yeah, that was cool.