It's that time of year again. Time for me to build up my hopes and dreams for Murakami to win the Nobel Prize for Literature only to have them dashed by some Norwegian guy.
I don't actually get my hopes up anymore—I feel like I have a more objective view of Murakami's work now, so I see why there's just as good a chance that he never wins—but I am a sucker for tradition. So on that note…
Welcome to the Eighth Annual How to Japanese Murakami Fest!
With the goal of stirring up even more interest in Murakami between now and October, when the Nobel Prizes are announced, I will post a small piece of Murakami translation/analysis/revelation once a week from now until the announcement. You can see past entries in the series here:
Year One: Boobs, The Wind, Baseball, Lederhosen, Eels, Monkeys, and Doves
Year Two: Hotel Lobby Oysters, Condoms, Spinning Around and Around, 街・町, The Town and Its Uncertain Wall, A Short Piece on the Elephant that Crushes Heineken Cans
Year Three: "The Town and Its Uncertain Wall" – Words and Weirs, The Library, Old Dreams, Saying Goodbye, Lastly
Year Four: More Drawers, Phone Calls, Metaphors, Eight-year-olds, dude, Ushikawa, Last Line
Year Five: Jurassic Sapporo, Gerry Mulligan, All Growns Up, Dance, Mountain Climbing
Year Six: Sex With Fat Women, Coffee With the Colonel, The Librarian, Old Man, Watermelons
Year Seven: Warmth, Rebirth, Wasteland, Hard-ons, Seventeen, Embrace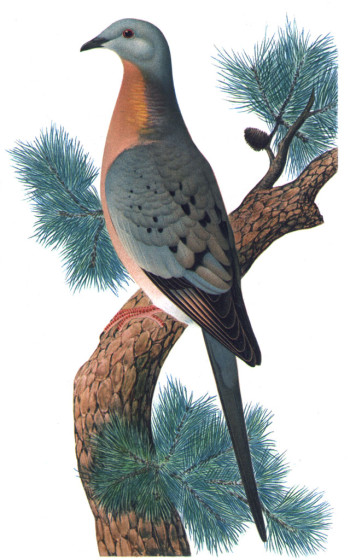 This year I'm too short on time to continue my Hard-boiled Wonderland project for the whole month (I've gotten mired in an awfully long chapter which I will hopefully complete at some point), so I thought I would take a look at material from the 自作を語る pamphlets that Murakami included with his Complete Works. He used these to provide commentary on his writing process. Jay Rubin has used a number of excerpts in his book, and Murakami has rewritten many of those stories over and over, such as the baseball origin.
Recently Murakami told this story again as an introduction for the new, official translations of his first two novels, Hear the Wind Sing and Pinball, 1973. This intro has been published in The Telegraph in full.
I read it without really noticing anything until a friend said to me, "Aren't passenger pigeons extinct?" Yet Murakami claims to have encountered a passenger pigeon on the day he learned he was a finalist for the writing competition that he eventually won. I went looking for this passage in the Japanese. Obviously this isn't identical to the one in The Telegraph; it's a different version, one Murakami wrote 25 years ago for the Complete Works, but he's writing about the same moment. Let's take a look:
『風の歌を聴け』が最終選考に残ったと『群像』編集部のMさんから知らされた日のことをよく覚えている。それは春の始めの日曜日の朝のことだった。僕はもう三十になっていた。その頃には新人賞に応募したことさえすっかり忘れていたので(原稿を送ったのは秋だった)、電話がかかってきて、最終選考に残りました、と言われたとき、仰天してしまった。それからとても嬉しくなった。僕は作家になってからいろんな喜びを体験したけれど、あれほど嬉しかったことは一度もない。新人賞そのものを取ったときですらあれほど嬉しくはなかった。その電話を切ってから女房とふたりで外に散歩に出た。そして千駄ヶ谷小学校の前で、羽に傷を負って飛べなくなった鳩をみつけた。僕はその鳩を両手に抱いたまま、原宿まで歩いて、表参道の交番に届けた。その間ずっと鳩は僕の手の中でどきどきと震えていた。その微かな生命のしるしと、温かみを僕は今でも手のひらに鮮やかに思いだすことができる。それはぼんやりとした暖かな春の朝だった。貴重な生命の匂いがあたりに満ちていた。たぶん新人賞を取ることになるだろうな、と僕は思った。何の根拠もない予感として。

そして実際に僕は償を取った。

I remember really well the day that M-san from the Gunzō editorial department called to say that Hear the Wind Sing made it to the finalists. It was a Sunday morning in early spring. I had already turned 30. At that point I had completely forgotten that I submitted to the contest (I sent the manuscript in the fall), so when the phone rang and they said, you made it to the finalists, I was shocked. Then incredibly happy. I've experienced all different sorts of joy since becoming a writer, but never have I been as happy as that. I wasn't even as happy as that when I actually won the New Writer's contest. After getting off the phone, I went out for a walk with my wife. We found a pigeon with an injured wing that couldn't fly in front of Sendagaya Elementary School. I walked to Harajuku with the pigeon in my hands and brought it to the police box in Omotesando. It shivered nervously in my hands the whole time. Even now I can vividly remember that faint sign of life and its warmth in the palms of my hands. It was a vaguely warm spring morning. The area was filled with the smell of precious life. I thought to myself, maybe you'll win the New Writer's prize. A sort of premonition without any basis.

And then I actually won the prize.
As you can see from the Japanese, he uses 鳩. Passenger pigeon is リョコウバト or 旅行鳩. Makes me curious to see what word the original Japanese for the piece from The Telegraph uses. I wonder whether the editors at The Telegraph lodged any complaints or even noticed (or whether the translator, Ted Goossen, did). I imagine that the Japanese editions may get rereleased in Japan, maybe even in a combined text, along with this intro essay, so we might be able to check at some point.
Other than that the story is almost identical. Murakami is not as emphatic about how "bright and clear" the day was in this version, although I'm not sure if I've rendered ぼんやりとした correctly. Is it modifying the kind of heat on the day?
Next week I'll try to take something from the Pinball, 1973 section, and I'll continue on through his works all this month. Check back next week!